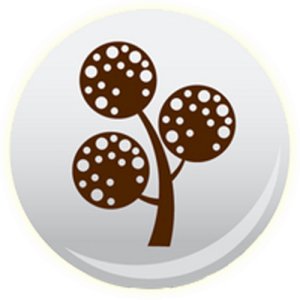 Idea Tree's unique interface helps you arrange your ideas into a hierarchy of notes. Use the level slider to quickly drill down into details or jump back up to your headings. Organize and outline everything in your busy life with ease, set a password to keep your thoughts to yourself, or share your plans by exporting or e-mailing in text, HTML, or CSV format. Idea Tree automatically keeps old versions, so you can restore previous notes if you change your mind, or just compare your current ideas with old ones.
Get Idea Tree from Amazon - Price: $1.49 Free
Organize Your Thoughts
Comprehensive help files include a do-it-yourself walkthrough, and six different examples show a few of the many ways you'll use Idea Tree to combine creativity with organization. Add phone numbers, e-mail addresses, web sites, and SMS messages to each item. Change each item's status to "complete," and keep track of your progress with business projects or to-do lists. Move items up and down the list, along with their dependent tasks, or "children". Change the indentation from left to right to arrange your ideas into categories.
Don't forget those creative ideas; jot them down in an Idea Tree, and you'll be taking care of business--and the fun stuff--every day.
Note: not compatible with Honeycomb tablets.