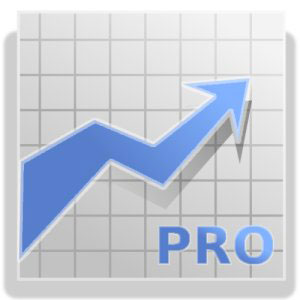 Organizing and tracking different areas of your life couldn't be easier with KeepTrack Pro. Turn your Android device into a personal assistant that can help you stay on-time, meet your goals, and track what is important to you. KeepTrack Pro helps you get a handle on aspects of your life that require careful attention.
Get KeepTrack Pro from Amazon - Price: $1.99 Free
Track What's Important to You
KeepTrack Pro lets you track any details you wish over time. Keep tabs on serious details, such as the medication you're taking, and more whimsical details, such as how many buses you see each day. You decide what you wish to track, how often, and what to do with the information. The app's clean interface makes it easy to create new fields and enter data into existing ones. Keep Track Pro also provides helpful graphs and statistics if you wish to examine what you're tracking in greater detail.
Easy, Intelligent Interface
To start, add a new task by identifying it with a name, selecting the values data type, setting a default value, name the value units, choose the increment/decrement amount, and identify the goal, if any. Choose from the following data values:
Numeric: Decimal numbers are great for entering weight, distance, etc.
Text: Free text, which is ideal for reminders, ideas, and more
Boolean: Yes or No option to track simple questions, e.g., 'did I work out today?'
Marker: Includes a specific time so you can track occurrences
Group: Perfect for using multiple data values to track your task
Make the Most of Your Efforts
Once you've been tracking the items that are important to you, use the data to make improvements, adjustments, or to simply keep yourself informed. Click on a specific task to see the data breakdown. View a pie chart, statistics, and calendar. For those difficult to remember tasks, KeepTrack Pro features an alarm setting to remind you.
KeepTrack Pro makes it easier than ever to track information that is important to you in a way that works for you.