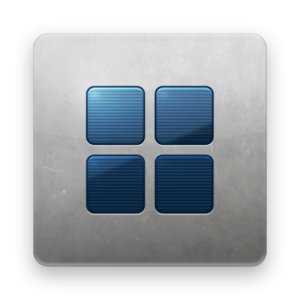 Lights Off is a deceptively simple game that will test the limits of your logic and puzzle-solving skills. The goal is straightforward: turn off all the lights to progress to next level. But as you go up the levels, this task gets harder and harder.
Get Lights Off from Amazon - Price: $0.99 Free
Light Switch Labyrinth
There's one little catch to turning off the lights. When you turn a light off or on, it toggles all the lights next to it. So, if you tap a light off, all the lights next to it will turn on. Conversely, if you tap a light on, all the lights next to it turn off.
You'll soon be juggling increasingly difficult light combinations to turn off those lights. To solve each board, you must think ahead three or four steps (or more) into your choices. Turning the lights off has never been this challenging!
Fun Interface
Tap the LCD area to select a level. Lights Off also keeps track of the number of moves you make to solve each board. Reset the board you're on at any time if you want to start that level over. Featuring smooth animations, subtle sound effects, and beautiful artwork, Lights Off is the perfect way to kill some time and give your brain a workout.