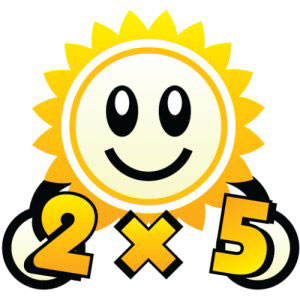 Do you want to make sure math isn't your kid's "worst subject"? Make math fun for your child with Math Training for Kids. This app is a great way for your kids to practice their basic arithmetic and have a good time.
Get Math Training for Kids from Amazon - Price: $1.99 Free
Choose from three difficulty levels, and the four signs of math: addition, subtraction, multiplication, and division. The player can mix and match any combination of math signs they wish to play. For example, the game can focus on only addition and subtraction, or focus on all four signs.
For each question, you're presented with five flower pots. Every time you answer a question correctly, a pretty sunflower comes to life. If you miss a question, you lose a flower. When you bring five sunflowers to life through the power of math, you're rewarded with a round of applause and a shimmering shooting star. Lose five flowers, and it's game over.
The player has a limited amount of time to answer each question. The higher the difficulty level, the more answers you have to choose from.
More Options
Math Training for Kids comes with a statistics screen so you keep track of your child's progress. You have the option of turning the sound effects and music off and on, as well as setting the questions' number range from 1 to 100.