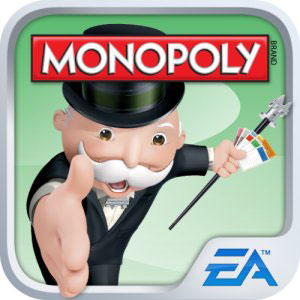 Legend has it that the modern version of the MONOPOLY board game was invented during the Depression by an unemployed man named Charles Darrow. Rebuffed by the major game companies of the time, he published it himself--and it went on to become perhaps the world's most popular board game.
Now, in the 21st century, you can play the same classic game of MONOPOLY on your Kindle Fire. And it's a ton of fun.
Get Monopoly from Amazon - Price: $4.99 Free
Amass Your Fortune
So, do you like to buy Boardwalk and Park Place and hope to make it big on a few unlucky rolls by your opponent? Or is your strategy to go with the Green, Red, or Yellow properties and slowly bleed your adversaries dry? However you like to play MONOPOLY, you'll love playing the Android version.
Single-Player Fun
One of the great things about playing the digital version of MONOPOLY is that you don't have to track down someone willing to take you on--you can match your business acumen against the computer any time you feel like it. Set the AI opponent at three levels of difficulty, so you'll always get a challenge (or if you prefer, an easy win). Of course, it's much more fun to switch to Pass 'N Play mode, just so you can see your rivals' faces when you crush them.
Smooth, Intuitive Interface
This is quite simply a great-looking, well-designed app. Just pick your favorite piece, shake your device to roll the dice, and you're off. Tap the screen to zoom in and examine the details of any space or property. Turn the board with a quick swipe. Your money and properties are automatically tracked for you. All you need to do is scheme your way to economic domination.
The Game You Know and Love
There are also many options regarding your money, how many houses you need to buy to create a MONOPOLY, theme music, and more. Just set up the type of game you like to play and get to it.
Are you ready to become a real-estate tycoon? Aiming to be the next Bill Gates or Warren Buffett? Show everyone your true financial genius with MONOPOLY for Android.