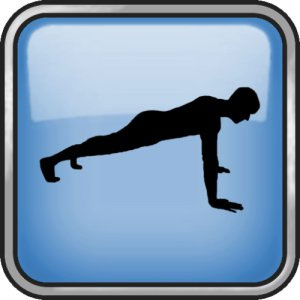 Start Strong, Finish Strong
Would you like to be able to perform a hundred push-ups or two hundred sit-ups? Reach your individual goal of consecutive repetitions for any exercise with Multi Reps on your Android device. This all-in-one app gives you the guidance you need to stay on track and finish strong.
Get Multi Rep from Amazon - Price: $0.99 Free
Set Your Own Goals
Set your fitness goals, and an automated workout schedule generator will create a workout program based on your current level of fitness. Keep in mind that it's more difficult for a fit person to improve his or her physical capacity compared to a beginner. The more fit you tell the app that you are, the longer the generated schedule will be.
Customize Your Workouts
You also have the option to enter your own custom workout schedule. Multi Reps supports ten different, fully customizable exercises (push-ups, sit-ups, dips, squats, pull-ups, and five generic exercises). Use the timer to manage the rest time between each set. The app beeps when there are a few seconds left until the next set.
Keep track of your progress by saving your exercises in the diary. Set workout reminders so you won't forget your next workout. Integrate Multi Reps with your Facebook account so all your friends can keep track of your progress, too.