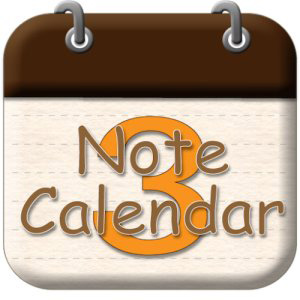 NoteCalendar allows you to organize your monthly tasks with ease. Save your notes and memos to the calendar. NoteCalendar features the option to add memos to an easy-to-read calendar. Simply tap the day you want to make a note for, and then add your memo. From there, you can set a color tab that shows up on the calendar. Tapping on the day brings up the memo you wrote.
Get NoteCalendar from Amazon - Price: $1.50 Free
Your Calendar, Your Way
Customize the calendar to your preference, including starting day of the week, touch sensitivity, weekly/monthly views, and standby mode. The arrow keys allow you to conveniently browse the calendar memos by going backward or forward through the days. Or, tap on Today button to go back to today's date. There is also a search option.
More Options
Schedule repeating events either by date range or by the day of the week. Toggle the alarm vibration on and off. You can also import/export the calendar from the SD card, as well as e-mail or post your events to Twitter and Facebook. And if you want to keep your calendar away from prying eyes, NoteCalendar supports password protection.