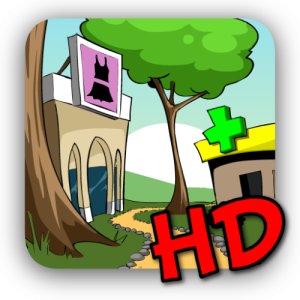 Become a retail tycoon and outsmart your competition before the last customer leaves town. In Shopper's Paradise HD, it's up to you to build a retail empire that will rule the business world.
Get Shopper's Paradise HD from Amazon - Price: $2.99 Free
Build or buy stores, movie theaters, hotels, and warehouses. Hire and manage employees, and get the best locations. Keep tabs on specific employees such as cashiers, clerks, and managers. Schedule sales to get more customers in the doors. Watch your town grow as you grow a variety of businesses.
Homeland Security
Make sure you don't suffer from "inventory shrinkage" from thieves. Hire police officers to keep your complex safe. Maintain your properties and catch shoplifters that cut into your profits.
Shopper's Paradise HD features a variety of maps such as Easyville, Pharmacity, and Snake Road, among other scenic locales. Play at three different levels of difficulty. Can you build that Shopper's Paradise that every retail maven dreams about?