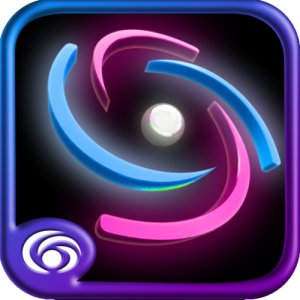 Become the director of your own light show with Spawn 3D on your Android device. Using only your finger, orchestrate a mesmerizing swarm of squirming, bouncing, colorful lasers--all responding to the guidance of your touch.
Get Spawn 3D from Amazon - Price: $0.99 Free
Your Own Soothing Light Symphony
The smooth and responsive Android touch technology lends itself to easy, flowing movements of your lights. Touch the screen and attract the lights to your finger. Swipe, drag and push the ball of lights to watch them explode into synchronized patterns and sprawling beams.
Watch the lights bounce around the screen acting in a variety of behaviors until you choose to orchestrate a new direction.
Down to the Last Colorful Detail
Just like a well-crafted composition, perfection is in the details. Make adjustments in your settings until you've create the rhythm, behavior, and colors of your choice. Using the sliding scales, change the speed, length, size, and color speed of your lasers.
A New 3D Perspective
Spawn 3D doesn't just let you create your own full 3D light show; it lets you join it by offering support for 3D glasses. Wear any of three types of chromatically opposite and ChromaDepth 3D glasses and actually feel like you're touching the flying particles.