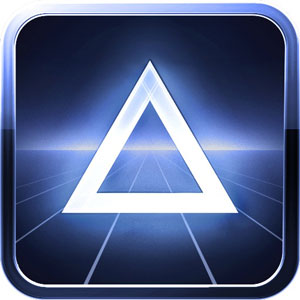 Speed into the future with Warp Dash, a challenging arcade endurance racer game for Android. Once you enter the super-cool landscape of Warp Dash, you won't want to leave. Power up your navigation skills and see how long you can survive.
Get Warp Dash from Amazon - Price: $1.99 Free
Mission Gameplay
Select your ship and tune into the techno-dubstep soundtrack to get psyched for your mission. Tilt your device and grab as many triangles as possible to earn points and speed. Multiply your score with warp jumps. Be careful to avoid the obstacles - if you don't, your ship will disappear in a blaze of fire.
No Boundaries
Race through a never-ending game grid that is limited only by your gaming skills. Navigate an always-changing environment; no two racing experiences will ever be the same. Unlock Beginner, Intermediate, and Expert leagues for faster play, more points, and bigger air as you defy a relentless onslaught of obstacles.
Achievements and Leaderboards
After each run, you can see how long you played, how many triangles you delivered, the number of jumps you made, your top speed, and more. Try for achievements like double jumps and aim for the top of the leaderboards. Collect and deploy powerful boosters to become the grand champion, including Phase, Slowdown, Radar, Shrink, and Score boost.