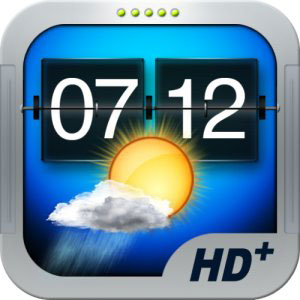 Weather+ gives you current weather conditions and a five-day forecast for locations all over the world. The information is visualized with beautiful full-screen video loops for all conditions.
Get Trial Xtreme 2 from Amazon - Price: $0.99 Free
Rain, Snow, Which Way to Go?
Swipe the screen from left to right to switch between selected locations. Use the Flip Clock with the World Clock time setting for your current location and another selected location. Switch your settings between Fahrenheit and miles to Celsius and kilometers.
Weather+ includes a wide range of professional features:
Weather and time details for an unlimited number of cities
Full-screen video loops of the weather in a selected location
Fully functional on all Android devices and resolutions
Standard weather information like condition description and temperature
Wind direction and speed details
Humidity, precipitation, pressure, and visibility details
Weather forecasts cover 3-hour increments over the next 5 days
What's Your Widget?
You manually change the arrangements of your widgets to meet your specific needs. Your options include:
Show clock, daily, and hourly forecast
Show clock and daily forecast
Show clock only
Show one minimal widget at the bottom
Forget about the widgets--just display text
Weather+ is designed to be your daily companion for your basic weather condition needs and will drastically improve your connection to nature and its elements.