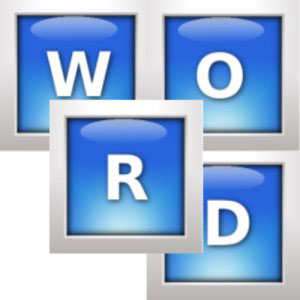 Love word games? Discover a new obsession with Wordoku, the addicting Sudoku/Crossword crossover game. You'll get hooked in a minute, but play for hours and hours. This full version includes thousands of unique puzzles and words for unending puzzle fun.
Get Wordoku from Amazon - Price: $1.00 Free
A New Puzzle
Want a new twist on the classic Sudoku puzzle? Light up new regions of your brain by playing with letters instead of numbers. Whether you're a Sudoku expert or novice, you'll pick up Wordoku's rules in a second.
Each unique Wordoku puzzle consists of nine letters that must appear only once in each 3x3 grid, once on each row, and once on each column of the puzzle. A hidden word is located on one of the nine horizontal lines. Find the hidden word and you're done! Or keep going, complete the entire puzzle, and satisfy your inner Type-A.
Once you've got your Wordoku-legs, up the ante and adjust the difficulty level. Choose from three settings, and see if you're up to the challenge.
Wordoku on the Street
Play on your ride to work, during a boring lecture, or anytime you need to kill time. The Wordoku app is up to the challenge, with over 3000 puzzles. Pick up the Wordoku app, and you'll never be bored again.