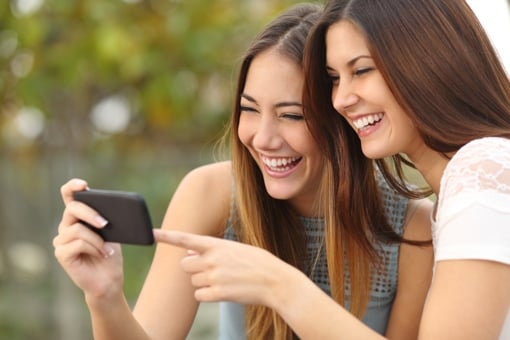 Verizon is about to launch a free, ad-supported mobile streaming video service called Go90, The New York Times is reporting. Named after the 90-degree rotation of your phone to landscape mode, the Go90 will be available to all, Verizon customer or not.
"It's Hulu meets Twitter meets Netflix," explains Verizon President of Product Innovation and New Business Marni Walden, noting that Go90 will also include a social networking component.
You can expect to see a wide range of different content available on Go90. Verizon has negotiated for the rights to show various, continuously updating programs from Comedy Central, Food Network, ESPN and Discovery. You'll also see gonzo-style content from Vice, computer-graphics cinematic site Machinima, food-and-travel network Tastemade and various live concerts. And there's great news for football diehards: Go90 will offer live National Football League (NFL) games.
Go90 is a mobile video service, so expect Verizon to block you from broadcasting it to your living room television. Still, the free offering will be an incredibly useful to those of us who have cut the cable cord but still want to watch the occasional TV show. I pay for CBS All Access for my local news, but that service is blocked from streaming football games. So it's nice to have a way to get my New England Patriots fix, even if it is only through my iPhone.
Just be careful when using any streaming video service on your mobile device. Video eats up a lot of data – you can easily go through an entire month's worth of data watching a single football game on your phone. Save your viewing for when you're connected to a Wi-Fi network to avoid surprise mobile bills.
[Friends watching mobile video via Shutterstock]