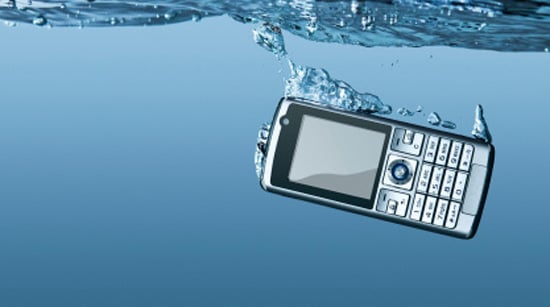 Raise your hand if you or one of your friends has ever had a cell phone damaged or stolen. Chances are your hand is up. A recent study of iPhone owners showed that, each year, 37% experience damage to their phones, with many experiencing two or more incidents. And, it should come as no surprise that these incidents are not covered by the manufacturer's warranty.
That's where Worth Ave. Group comes in. Whether it's a new iPhone, laptop, gaming system, TV, e-reader or digital camera, Worth Ave. Group specializes in giving customers cost-effective insurance that provides a sense of security should something unexpected happen to your electronics.
Unlike other warranty services, insurance from Worth Ave. Group has some unique advantages:
Allows users to purchase insurance at any time
Pays your claim in a check, so you can choose your replacement device; other services give you a refurbished device as settlement
Covers theft
Allows an unlimited number of claims within a year. With a warranty you are only allowed one replacement, then you must purchase the warranty again for your replacement device.
To get insurance for your valuable electronics, visit Worth Ave. Group. Their automated online process only takes a few minutes to set up a policy. And, as a special offer for Techlicious readers, enter promo code "Techlicious" during checkout for a 15% discount on your order.
Now that you know about the benefits of Worth Ave. Group, enter our "You Broke It, We'll Fix It" giveaway for a chance to win a new gadget from Worth Ave. Group. Two winners will have the opportunity to choose any gadget Worth Ave. Group insures – cell phones, tablets, TVs, gaming systems, cameras, or laptops – and they'll send you a new one (value up to $500).

To Enter for a Chance to Win
Sign-up for our FREE Techlicious Newsletter—be sure to provide a valid email address when you sign-up so we can contact you if you win. If you're already a subscriber, skip to step #2.
Once you have subscribed, tell us in a comment below "What gadget are you going to get if you win?" (If you use the Facebook login feature for the comment, you must provide your email address so we can contact you)

Official Rules
We will randomly select two (2) winners from the entries. No purchase is necessary to win. Winner may choose a single item currently covered by Worth Ave. Group with a value up to $500. Item must be available directly from Amazon (no third-party sellers) or Apple.com without a contract. The giveaway will end at 11:59pm on November 10th, 2011. Void where prohibited. U.S. residents only. Click here for the full rules.