Holiday 2013: Stocking Stuffers for Kids
Techlicious editors independently review products. To help support our mission, we may earn affiliate commissions from links contained on this page.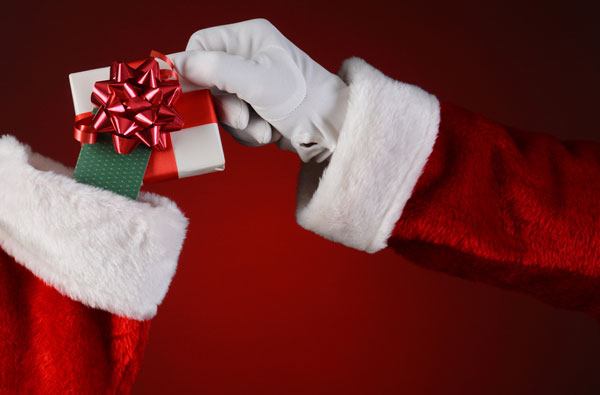 Looking for kids tech toys that won't break you budget? These "stocking stuffers" pack in big fun and all come in under $25.
CableKeep
If your kids have their own iPod touch, iPhone, or iPad — or if they're getting one for the holidays — they'll need something to keep their charging cables organized and untangled. But kids aren't interested in the boring twist-ties that that Mom and Dad use — so instead, get your kids one of these colorful, fish-shaped cable organizers from Nice.
These organizers hold a power adapter and a neatly-wound charging cable. Best of all, they never have to come off, so they'll always be there when kids need them. Kids will love them because of their bright colors, and parents will love them because they'll never have to untangle another nest of charging cables.
Price: $16 at Amazon
Photojojo Clip-on Smartphone Lenses
For the Instagram-addicted, these lenses for phones and tablets add a bit of fun to photos. They're easy to slide on and off and even work with some cases. They're compatible with iPhone 4 and the newest iPads as well as Android phones where the lens is within half an inch of the edge.
Choose from fisheye, polarizing or kaleidoscope lenses to create cool effects and get artsy with your pictures.
Price: Fisheye $25 on Photojojo and Amazon; Telephoto $20 on Photojojo and Amazon
Skylanders Swap Force Characters
There's no denying the brilliant marketing behind the Skylanders franchise: collectible action figures that become playable characters in a video game when placed on a console peripheral called the "Portal of Power." The newest addition to the series, Swap Force, takes things a step further by giving the characters bodies with interchangeable parts, each with its own particular set of powers.
There are eight Swap Force characters in all, and they can be used in the game for any system, including Nintendo 3DS, Nintendo Wii U, PlayStation 4, Xbox One, Nintendo Wii, PlayStation 3 and Xbox 360. Provided your kid has one of these systems with the Swap Force game, you can't mess up a purchase of extra figures.
Price: From $14.96 at Amazon
JVC Tiny Phones Kids Headphones
These headphones for kids age 4 and up have the necessary volume limiter to keep sound below 85dB to protect young ears. The cozy ear cups and wide handband nicely fit small heads.
The Tiny Phones package even includes stickers for decorating. It comes in pink/purple or yellow/blue combinations that kids will like — and parents will appreciate these headphones on long trips.
Price: From $26.95 at Amazon
Powerocks Magicstick
Teens and tweens have a remarkable knack for letting their phones run out of charge at inconvenient times — for adults. (Funny how it manages to be convenient for themselves ...) This handy 2600mAh portable battery can slip into a backpack or pocket, giving most smartphones two full charges.
The Magicstick comes in gold, blue, black, red or silver and are capable of charging most tablet devices, too. It uses a micro-USB charging cable — if, of course, your young technophile remembers to plug it in.
Price: $34 at Amazon


MimoBot USB Drives
USB flash drives make great stocking stuffers, but why give kids a boring USB stick when you could give them a colorful, cool accessory that makes a statement?
MimoBot offers a ridiculously-adorable array of licensed, character-based drives from Marvel (Iron Man, Spiderman), DC Comics (Batman, Flash), Star Wars, Hello Kitty and more indy artist collectible lines. There's a drive for every taste.
Price: From $19 at Amazon

eBay Holiday Collective USB Bracelet
Here's a stocking stuffer idea for the tech lover on the go. eBay has teamed up with five top designers to create fashionable USB bracelets as part of their Holiday Collective. Rachel Zoe, Milly by Michelle Smith are among those who designed this wearable technology.
The bracelet is made of material that lets you charge or transfer data from your mobile device. It has a phone charger on one end, and a USB on the other which clasp together to form this funky bracelet. Perfect for those out and about all day, it comes with a lightning adapter for iPhone 5/5S/5C and a 30-pin connecter for 4/4S, as well as micro USB for Android devices.
Price: $25 on eBay
[Santa filling stocking via Shutterstock]
Discussion