Dell Laptop Bundle Giveaway: Sponsored by Walmart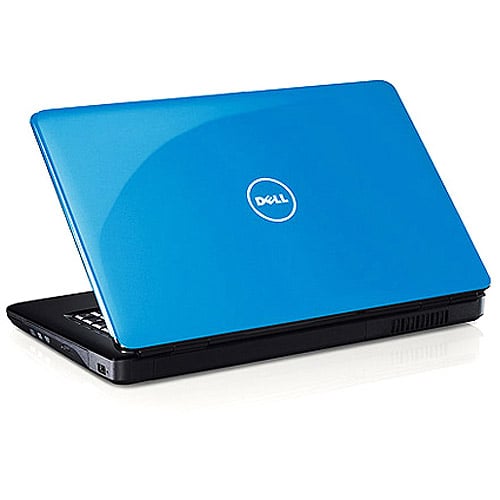 Just in time for sending your kids off to school, Walmart supplied us with a great Dell laptop bundle giveaway to promote Walmart's line of affordable laptops for back-to-school.
Walmart says they are making a commitment to provide students and parents with a wide variety of laptops - HP, Dell, Acer and Toshiba - at unprecedented savings. And the Dell 1545 laptop they are providing for this giveaway is quite a deal at $498. It is a full featured notebook that can easily handle the work (and play) requirements of most students:
Intel Celeron Dual Core T30001.9GHz, 800MHz FSB, 1MB cache Processor
3GB of RAM
250 GB Hard Drive
CD/DVD Writer
Wireless WiFi & Wired Ethernet
15.6" Glossy High-Definition Widescreen Display
Intel Graphics Media Accelerator 4500MHD integrated graphics
7-in-1 Media Card Reader
6-cell battery (up to 4.5 hours)
Dell Online Backup 2GB for 1 year
Windows Vista Home Premium with Service Pack 1 (with free upgrade to Windows 7 when it comes out in the fall)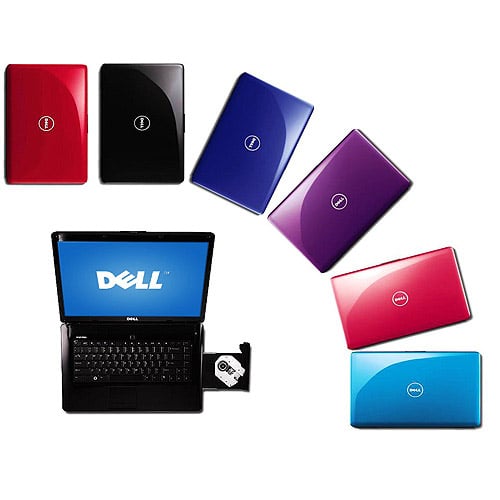 And gone are the days when you could have a laptop in any color you like, as long as it's black, These Dells come in a variety of colors - black, blue, pink, red, purple and aqua - to match Walmart's back to school color pallets of furnishings and accessories for dorm room décor.
Walmart is also contributing some great accessories to the giveaway, to provide a complete back-to-school package:
Western Digital 250 GB Hard Drive ($60) – Available in black, blue, pink and red
Logitech V220 Cordless Optical Mouse ($25) – Available in black, blue, pink and red
Logitech LS-11 Stereo Speaker System ($19) – Available in blue or pink
SanDisk 4GB Flash Drive ($12) – Available in blue, pink, red, aqua, orange and green
JVC Gummy Headphones ($9) – Available in blue, pink and red
For a chance to win the Dell 1545 laptop and accessories (all in blue) from Walmart, just click here and add a post letting us know you're interested. One winner will be chosen at random from the entires. Only one post per person.
No purchase is necessary to win. Void where prohibited. U.S. residents only. You can find the full rules here: