10 Gadgets for Your Pet
Techlicious editors independently review products. To help support our mission, we may earn affiliate commissions from links contained on this page.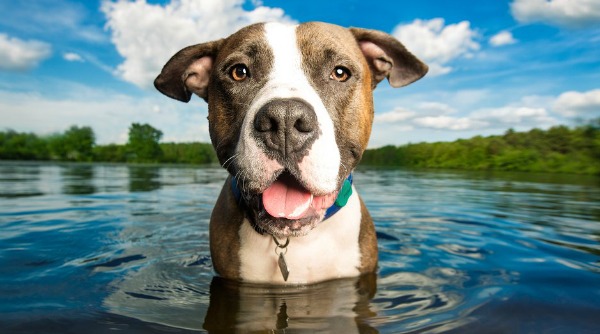 Let it be known: pet tech is a fast-growing industry and there is no indication that this furry-friend-fueled momentum will slow down anytime soon. At CES 2015, the year's hottest convention for gadgetry, we saw gizmos of all shapes and sizes for the four-legged. There were smart feeders, activity trackers, GPS locators, and more built just for dogs and cats. Ahead, you'll find some of our favorites.
Motorola Scout 5000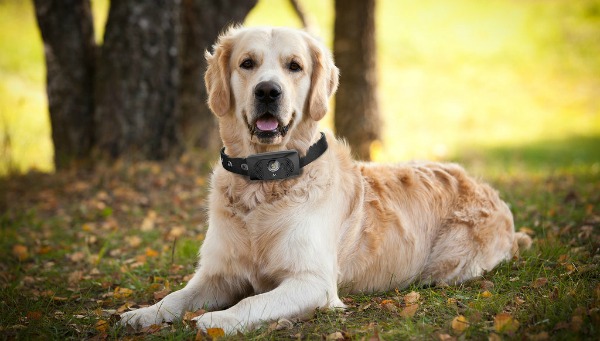 The Motorola Scout 5000 has a GoPro-like video camera built into its GPS location tracking device! Connect to a live stream of the camera anytime on your phone. Even better: a speaker lets you talk to your pup, too! There's even a bark detection feature that notifies you when your dog is being too loud. It'll be $200 when it goes on sale this June.
Trackimo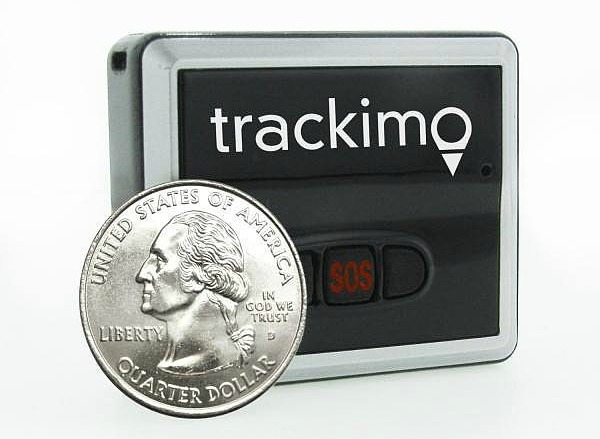 Trackimo is a very small GPS location device designed for both pets and humans. It costs $100 for the hardware and a 12-month mobile connection plan. You'll also get international GPS tracking (outside of US) for no extra charge. Depending on use, Trackimo lasts two to three days on a single charge and comes in a waterproof silicone case. One single "SOS" button will broadcast the wearer's location via app, email, or text.
FitBark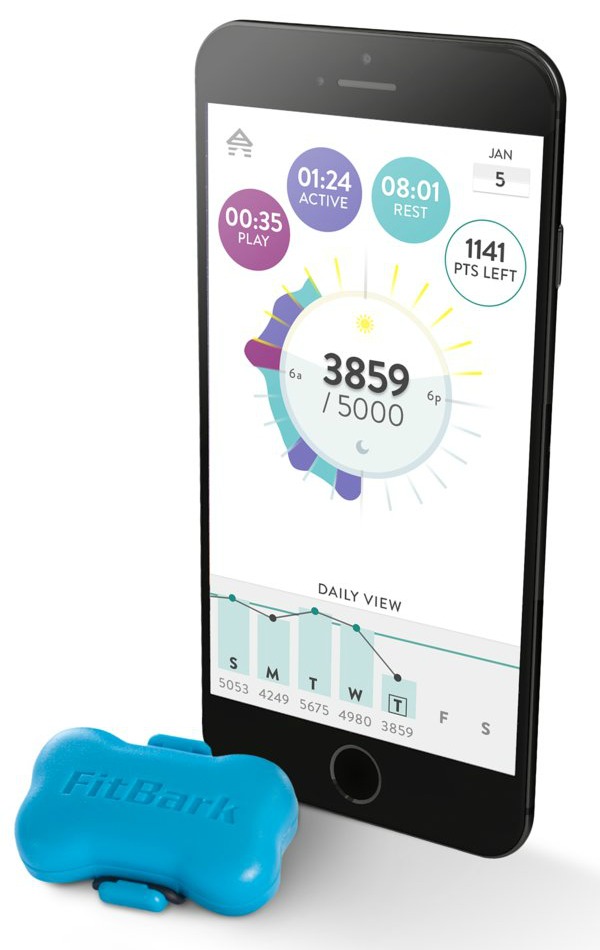 Pups need to stay fit, too! FitBark ($99, available in February) is a dog activity monitor that turns your pet's movements into "BarkPoints." Track your pet's play, daily active time, and rest in one app via Bluetooth. It's light (eight grams) and designed to fit dogs of any breed, size, and weight.
Petcube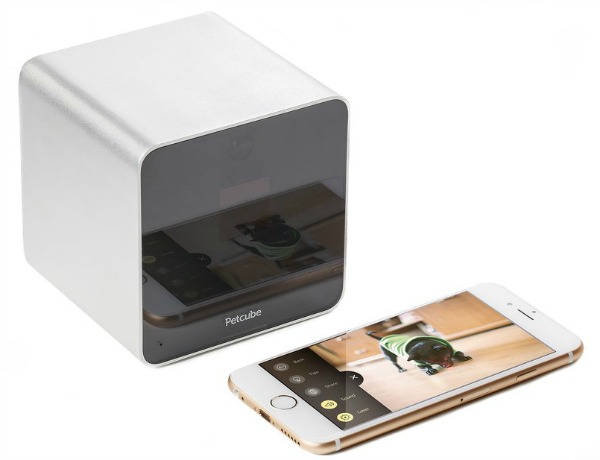 Feeling guilty about leaving your furry friends at home? Petcube is a video-camera system that allows you to remotely tune in to what your pets are up to via Android or iOS app. There's also a built-in mic so you can talk to your pup or kitty. You can even enable a laser pointer to entertain 'em! So fun. It's available in February for $199.
Tractive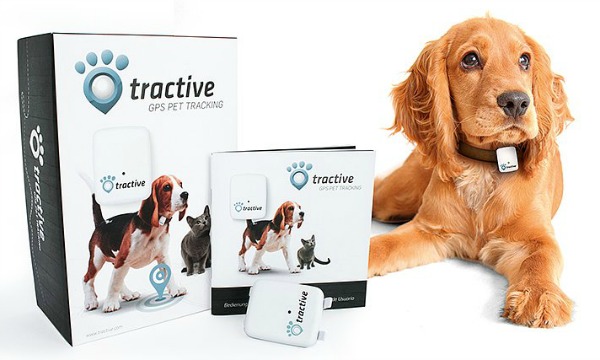 Tractive is a GPS system that uses cell towers to show you where Fido is at anytime. Its waterproof collar attachment ($130) is smartphone compatible. The app allows users to set a "safe zone" and will alert your device if your pup leaves the area. Tractive's GPS service ($6 per month) locates your pets and shows you position history.
Petnet + App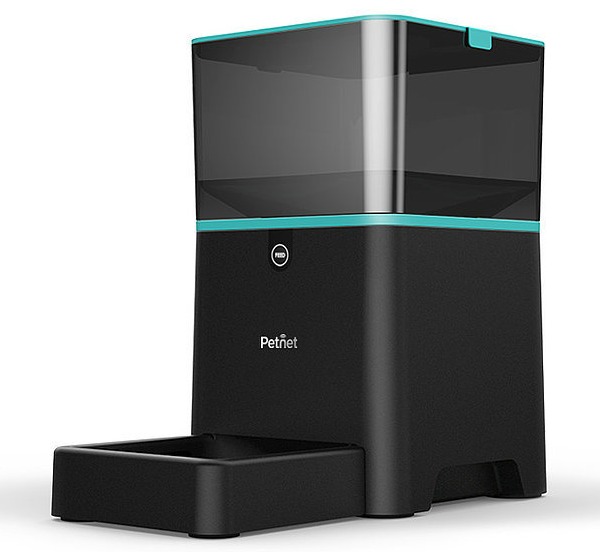 Say hello to the smart feeder. Petnet ($199 to preorder, available late 2015) makes sure kitty or pup is well fed. From your smartphone, you can control your pet's feeding schedule and portion sizes.
The Petnet app shows you how much of your pet's daily intake he or she has consumed that day. You can even add multiple users and decide who is responsible for allotting food.
Tagg GPS Plus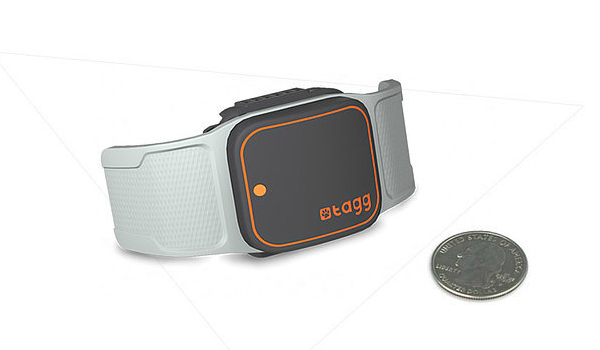 Tagg GPS Plus ($100 to preorder, available March 2015) includes two months of GPS location services and costs $8 per month after that. It covers nationwide (continental US) tracking and includes an ambient temperature sensor so you can measure if your pup is too hot or too cold if they get lost. An activity tracker built in means that this pet wearable is an all-in-one type of gadget.
Whistle Monitor + App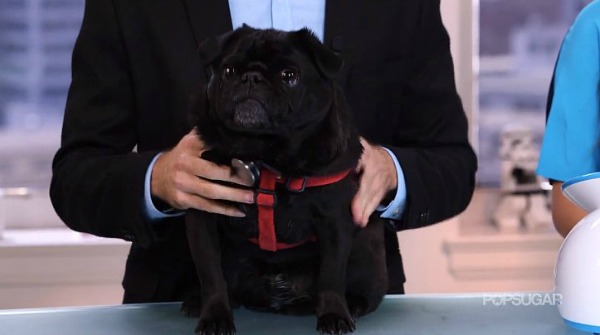 Our pug model, Oliver, is wearing the Whistle activity monitor ($99). It's a little device that snaps onto a harness or collar and communicates with the Whistle app for iOS. The device connects to WiFi, so you can see your dog's activity in real time. Whistle also compares your dog's activity to similar dogs, so you can keep him or her healthy. The data is sent from the Whistle over WiFi to the connected phone. While you're away at work or on vacation, you can check in to see how your pup is doing.
iFetch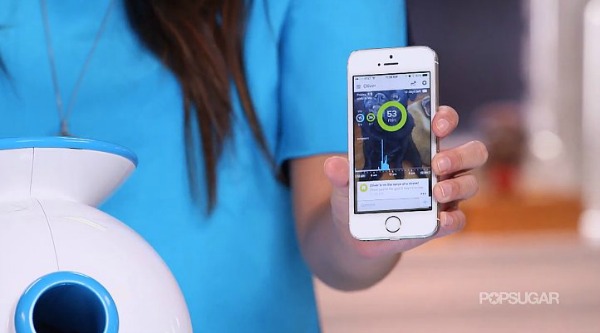 The iFetch ($100) is an automatic ball launcher that throws mini tennis balls. It's awesome for energetic dogs — or lazy dog owners. Train your pup to fetch balls, then return them back to the iFetch's ball deposit for an endless cycle of fun.
Rover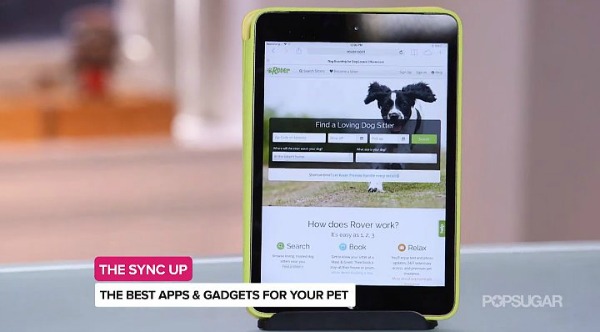 Going on vacation can be hard when you have a pet. A site called Rover can connect you with sitters in thousands of cities around the US. All dog sitters are reviewed, and you can choose for them to watch your pup in your own home or theirs. Prices range between $20 to $75 per night — definitely cheaper than a hotel for humans.
[Images via Fitbark, Motorola, Trackimo, Fitbark, Petcube, Tractive, Petnet, Tagg GPS Plus and PopSugar]
Discussion