15 Gift Ideas for Your Significant Other
Techlicious editors independently review products. To help support our mission, we may earn affiliate commissions from links contained on this page.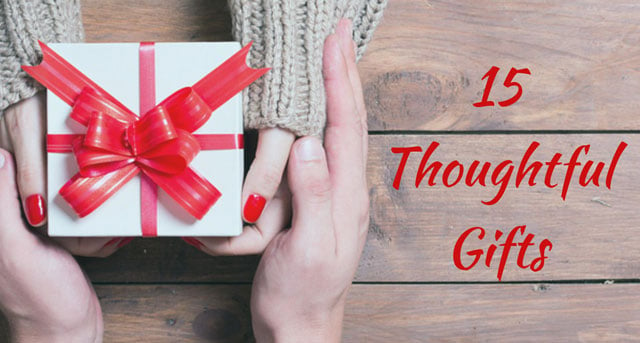 Surprise your significant other this year with a thoughtful tech gift that combines style and functionality. Need ideas? We've rounded up a selection of sure hits.
---

Fossil Nate Q Smartwatch
The Nate Q may look like an analog watch, but underneath its rugged, military-inspired exterior lies the beating heart of smartwatch. Touted as a hybrid smartwatch by Fossil, it uses Bluetooth to wirelessly communicate with your phone. It provides instant notifications, records activities including steps, distance traveled and calories burned, controls your music, takes photos and even tracks your sleep.
Battery life lasts approximately six months. Customize your look with interchangeable straps.
For more smartwatch choices check our guide to new smartwatches.
Price: $195 at Amazon; $215 from Fossil
---


Kate Spade Activity Tracker
This is a no-brainer for fashion-forward gifting. The Kate Spade Activity Tracker is a stylish band made from silicone that links to the free, Kate Spade Connected app to provide basic wearables features.
In addition to alerting you with light notifications, it tracks your fitness and sleep, controls your tunes and snaps selfies, all while looking chic and pretty on your wrist. It comes in seven different colors and styles.
Price: From $98 at Amazon or Kate Spade
---
BROUGHT TO YOU BY TP-LINK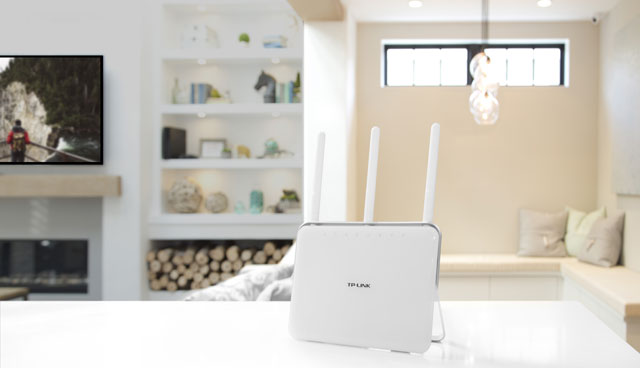 TP-Link Archer C9
Has your significant other's Wi-Fi kept pace with their devices? If they're still streaming movies and music over an old router, they (and the whole family) are missing out on the vastly increased range and speed available with the latest technology.
The TP-LInk Archer C9 router uses the latest 802.11ac Wi-Fi standard, along with three dual-band antennas and high-powered amplifiers, to send fast, reliable Wi-Fi across your home for stronger connections in every room. That makes it ideal for their favorite bandwidth-intensive activities such as 4k movie streaming and lag-free gaming, with fewer frustrating Wi-Fi dead spots.
Plus, the TP-Link Archer C9 is quick and easy to set up from any laptop, smartphone or tablet. And, if you have kids in the house, your significant other will also appreciate the parental controls, which allow parents to limit access and block specific URLs.
And unlike many routers, there's no need to hide the Archer C9. Its sophisticated design exudes style and elegance without compromising on excellent performance.
Price: $126 on Amazon
---


Google Home Smart Speaker
Ask and you shall receive. Shaped like a six-inch futuristic air freshener, this new smart speaker is like having Google in the ether.
The Home is best used as a search tool, though it happens to be a dynamic speaker as well. From basics like weather, time and traffic to pretty much any question you might type into your Google search bar, the Home recognizes your voice and cheerfully gives you the answer. Other functions include sharing video with any Chromecast-enabled TV on your Wi-Fi network and syncing with Google Calendar or Google Now.
Price: $99 from Google
---


De'Longhi Livenza All-Day Grill
The space-saving DeLonghi America CGH1030D Livenza All-Day Grill, Griddle and Waffle Maker lets you cook anything from steaks to waffles, all without turning on the stove. Three interchangeable sets of plates, including a grill, a griddle and a waffle, allow for seven functions including contact grill & panini press, open full grill, open full griddle, half grill half griddle, waffle mode and oven broiler mode.
The grill uses embedded heating elements to provide a more even cooking experience on its extra-wide 9-inch by 14.5-inch cooking surface. See settings on a large LCD display. Best of all, this grill saves major real estate on your countertop.
Price: $287 at Amazon
---
Nespresso Latissima Pro
The typical coffee-lover may not be alert enough for fancy brewing techniques before they've enjoyed their first cup of coffee, and that's where an automated system like the Nespresso Lattissima comes in. All you have to do is touch a button on the unit's touchscreen, and the Lattissima will make ristretto, espresso, lungo, cappuccino, latte, hot milk (for cocoa) or hot water (for tea). Voila! Your coffee-loving companion will have an espresso in hand in less than a minute.
The biggest advantage of the Lattissima Pro over simpler machines is its ability to turn fresh milk into perfect, latte-ready foam. Most machines either skip this step entirely, offering more simple types of drinks, or they use dry milk in its own pod packaging. Trust us — you'll taste the difference.
Price: $420 on Amazon
---


Zvox SB500 Soundbar
What? Having a hard time hearing the TV? You're not alone. Because flat-panel televisions are endowed with lower quality audio, people young and old keep turning the volume up to no avail.
To counter this, Zvox has crafted a soundbar, the SB500, that uses hearing aid technology to lift dialogue to the forefront of less important background noise. The AccuVoice technology boosts hard-to-understand words and conversations, combining virtual surround sound with proprietary technology to give you the best of both worlds — powerful, room-filling sound and crisp, clear dialogue.
The SB500 has two built-in subwoofers for deep bass and a 140 watt amp for plenty of sound. Multiple inputs make adding additional devices easy. Plus, it has Bluetooth for streaming music from your phone or tablet.
Price: $500 at Amazon
---


Samsung HW-K950 Soundbar
Looking to please a movie lover on your list? This gorgeous, high-end soundbar should do the trick. The first surround sound speaker package to include a consumer version of Dolby's Atmos-enabled wireless rear speakers, the HW-K950 gives you cinema-quality 5.1.4-channel sound in a slim, sleek design.
The 2.1-inch soundbar encases three forward-facing speakers, two upward-facing speakers and a wide-range tweeter to give listeners a never-ending sweet spot. Designed and tuned at Samsung's state-of-the-art California audio lab, this system makes the perfect audio companion to any 4K TV or video source.
Price: $1,498 at Amazon; $1,500 at Samsung
---

Ring Video Doorbell
Giving you one more reason to invest in a smart home, this outdoor security camera cum video doorbell comes with a motion sensor, built-in camera, microphone and speaker. Control them via a free app on any smart device.
The doorbell connects with your Wi-Fi. When rung, it notifies your device so you can communicate with your guest through two-way audio. Cloud recording lets you view and download up to six months of video activity or even share clips with neighbors or police officers.
For other video doorbell choices check out our guide.
Price: $200 at Amazon and at Ring
---


LG Gram 15-inch i5 Laptop Computer
At just over two pounds, this ultra-portable laptop is no lightweight. A heady mix of screen size and performance, it's the perfect companion for business users, world travelers and students alike. The clear, sharp 15.6-inch display comes framed by a narrow slip of a bezel.
Absolutely no ports were sacrificed along the path to its featherweight status. With magnesium alloys that keep its figure slim, the Gram also comes with a 256GB solid-state drive for storage, 8GB of memory and integrated Intel HD Graphics 520.
Price: $832 at Amazon; $1,100 at LG
---


Microsoft Surface Studio All-in-One Computer
If you're looking to impress, this next-gen addition to the Microsoft Surface family won't disappoint. An innovative all-in-one computer meant to inspire and promote creativity, the 28-inch touchscreen beauty boasts 13.5 million pixels for beyond-4K video and a zero-gravity hinge that lets you fold the display to a 20-degree angle, transitioning the computer into a digital drawing board. The minimalist aluminum body sports a wide variety of ports.
The Surface Dial input device (sold separately) may be the most compelling component of this system. Plunk it right on the screen to bring up a menu specific to whatever you're doing, work or play. Adjust your project by twisting and pushing. Need to a draw a straight line or a precise angle? No problem. Want to adjust opacity, color or shape of a paint stroke? Keep twisting. No need to take your hand off the computer when your thoughts are flowing. For $2,999, this machine is no joke, but we think it's worth every penny.
Price: $2,999 pre-order at Microsoft
---


Skybuds
Give the music lover in your life the gift of freedom with these wireless earbuds from Skybuds. Unlike other seemingly wireless competitors, the Skybuds are completely free of any cables, wires or headbands. Once you've screwed them into your ears, they'll take whatever sweat you can throw at them during your workouts. During testing we found they stayed put well.
The headphones have tiny buttons to let you control playback of music and phone calls. They tiny buds get up of playtime per charge. An included portable carry case holds an additional 5 full charges.
Price: $250 on Amazon
---


Bose QuietControl 35 Noise-Canceling Wireless Headphones
Nobody does noise cancellation technology like Bose. Its newest set of headphones combines active noise-canceling technology with Bluetooth connectivity, a lightweight folding design and 20-hour battery life.
But how do these headphones make things so quiet? Microphones inside and outside the ear cups allow unwanted sounds to be moved to a pair of digital electronic chips, then canceled out in nearly real time. Thankfully, the audio is equally powerful and balanced, thanks to a digital equalizing system and DSP sound.
---


1MORE Triple Driver In-Ear Headphones
Looking for a great deal on high-quality in-ear headphones? The 1More Triple Driver In-Ear Headphones deliver with their three drivers — two balanced armatures and a dynamic driver. Multiple drivers in an earphone means that each one can focus on a narrower frequency range for more detailed sound.
The headphones also come with 9 sets of ear tips — 6 sets of silicon tips and 3 sets of foam tips — to ensure the perfect fit. That's three times the usual number. Plus there's an attractive carry case, airline adapter and shirt clip.
1MORE has delivered a universally acclaimed model with its Triple Driver In-Ear Headphones with In-line Microphone and Remote. For the money, you can't do better than these headphones.
Price: $85 on Amazon
---


Temptu Airbrush Makeup Kit
This professionally designed makeup system airbrushes a light mist of makeup onto your face using snap-in pods. Choose a matching shade from one of two tones, snap it in the Temptu, then point and shoot. Three air-flow settings help control the density of the makeup mist.
Apply as many layers as you need, depending on your mood and destination. With long-lasting and natural-looking makeup, this gadget makes a flawless face an everyday luxury.
Price: from $195 at Temptu
Kristy Holch and Suzanne Kantra contributed to this article
[Image credits: hands holding box via BigStockPhoto, Samsung, Zvox, DeLonghi, TP-Link, Google, Fossil, Ring, LG, Shutterstock, SkyBuds, Bose, 1More, Temptu]
Discussion