Best Free Alternatives To Popular Software
Techlicious editors independently review products. To help support our mission, we may earn affiliate commissions from links contained on this page.
The best software for your Windows PC or Mac used to be only available for a premium. Today, however, you can find plenty of free alternatives for software that in the past would have set you back several hundred dollars. And the same holds true for your mobile devices, as well.
Here are our picks for the best ways to save.
Alternatives to Microsoft Office (and Dropbox or SugarSync)
Last year Techlicious covered several good alternatives to Microsoft Office, but in 2012 the space has gotten significantly more interesting. That's because Google now offers Drive and Microsoft has amped up its Skydrive product. You may be thinking these products are more similar to backup and sync services, such as Dropbox or SugarSync, and you'd be right. But since they also let you create Office-like files, why not get the best of both worlds?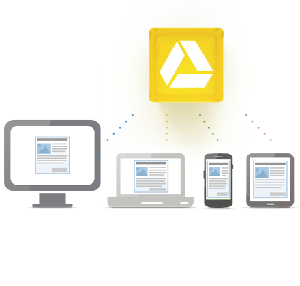 Microsoft's SkyDrive, and Google Drive are similar in that you get several gigabytes of free online storage for signing up.
They also both let you create and edit various kinds of file types—documents, presentations, spreadsheets and more—right inside a Web browser. You can also share files with others who can either view them or even edit them.
But the best benefit, in my opinion, is that they can backup your files to the cloud and let you access them from other computers—if you were traveling and need to access your files using a hotel PC, or if your laptop dies and you need your files on the new machine, as examples. They also let you access and create new files from mobile devices.
Google Drive is available for Windows and Mac, Chrome OS, iPhone and Android devices. It will be available for the iPad soon, Google says.
Skydrive is available for Windows and Mac, Windows Phone, iPhone and iPad. You can use various apps to access Skydrive from an Android device.
Photo and Video Editing
Google's Picasa is one of the best free basic photo editors around. Available as a desktop app for Windows XP, Windows Vista, Windows 7, and Mac OS X (Intel only), it organizes all the photos saved on your computer into a library according to date and then gives you plenty of ways to edit them.

Click on a particular photo and you have five tabs worth of editing options. One lets you easily make commonly needed fixes such as crop, contrast or add text. Another gives you options for finely-tuned lighting and color fixes. The other three give you 36 fun and useful image processing filters such as sepia, posterize and pencil sketch.
Another great feature is the facial recognition that's baked into Picasa. Let's say you have a graduate you'd like to honor with a photo slide show, for example. Tag his or her face in several photos and Picasa will figure out which ones within your library include your grad. From there you can create all sorts of different types of photo collages, a slide show or movies that you can upload to YouTube, post on Google+ or export to use other places.
Usually I use Adobe Photoshop Elements to edit photos and take screen captures from the Web, but honestly, if you don't need to do elaborate edits, Picasa is easier to use—not to mention free.
If you're simply looking for a fun photo editor to use with your smartphone, there are scads of fun options such as Instagram for Android or iOS or Facebook's new Camera app.
Picasa also works as a good basic video editor.
Video Editor for Mobile
More people are shooting videos with smartphones and tablets. And often they remain trapped there, waiting to be trimmed down, broken into smaller segments or edited into a photo and video montage.
Don't let the fear of video editing keep you from sharing your captured memories. Video editing is actually drag-and-drop simple through apps on your iOS or Android smartphone or tablet (There are no Windows Phone 7 or BlackBerry apps like these.). The results are polished and you can share directly from your phone or tablet—no computer required.
ReelDirector is a fantastic option because of its simplicity. When you start a project, you're prompted to add a title, closing credits and your transitions (you can preview what these will look like). Then you drag and drop your photos and videos onto the timeline. There you can trim them, add text and add your own narration or music.
When you're done, you can upload it to YouTube, email it or save it. It works with any photos and videos you have stored on your iOS device.
Price: $1.99 in iTunes.
Android users don't have nearly the options as Apple device owners, but AndroMedia Video Editor does provide basic functionality for creating videos. Trimming and splitting clips is easy. You can also add titles, transitions, music and record your own voice track.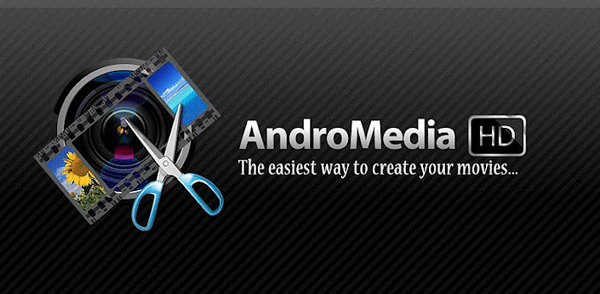 You can share your videos by uploading them to YouTube or Facebook, sending them via text or emailing. The editor works with photos and videos you have stored on your device and is compatible with Android 2.2 (Froyo) and newer devices.
Internet Security
You don't need to pay to keep your PC or Mac free from malware.
AVG Anti-Virus Free 2012 and Avira Free Antivirus 2012 are both rated well by testers and detect about 88 percent of current set of malware threats.

And don't forget about protecting your mobile devices. AVG Mobilation Free scans the apps you download to your Android device and also can find your phone if you lose it.
I've used this feature and was delighted to be able to find my expensive Samsung Galaxy Nexus when I left it at a friend's house but thought I misplaced it at the mall. Using a laptop, I went to AVGmobilation.com, logged in and, because my phone was still powered on, the AVG app broadcast the location of the device and AVG's website pinpointed it on a Google Map. If my phone had been stolen, I could have also used AVG to lock or wipe it.
Drawing
If you're looking for an alternative to Adobe Illustrator or Corel Draw, Inkscape is an open-source graphics editor that uses Scalable Vector Graphics (SVG), an open XML-based W3C standard, as the native format.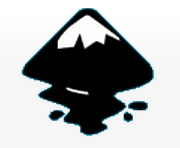 This means Inkscape graphics are stored in a vector format, a resolution-independent description of the actual shapes and objects in an image. As opposed to raster or bitmap graphics editors, such as Photoshop or Gimp, which store images as a grid of pixels and are better for photographs and some kinds of artistic drawings. Vectors, on the other hand, are great for designs, logos, images with text, and illustrations.
While it doesn't have all the functionality of leading vector editors, Inkscape does give basic vector graphics editing capabilities.
Discussion