9 Father's Day Gift Ideas for the Tech-Loving Dad
Techlicious editors independently review products. To help support our mission, we may earn affiliate commissions from links contained on this page.
We know the story: You care a lot about your dad, but when it comes to Father's Day, you're stumped as to what to give as a gift. Don't be – we here at Techlicious have combed through the options to find the best tech gifts for dad available this year. Whether dad is an athlete, adventurer, couch potato or softie, we've got a gift below that's sure to fit his style. Take a look!
---
Panasonic ES-LT41-K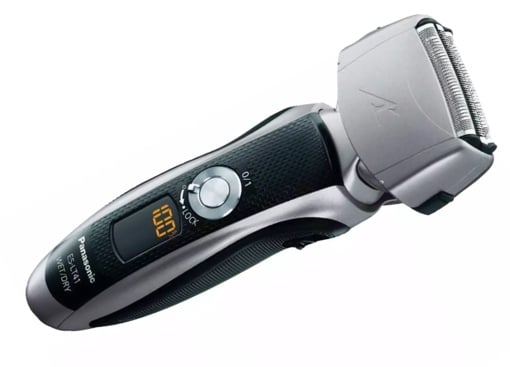 Every man can appreciate a good shaver, so a high-quality shaving instrument is just the thing to score points with dad this year. Here, we like the Panasonic ES-LT41-K. It's a foil (grated hole type) shaver with a 25-degree pivot head that's better for capturing long hairs. It's powered by a powerful 13,000 RPM linear motor drive and has an LCD battery readout on its side so dad always knows how much juice is left in the razor. It works wet or dry, with or without shaving foam.
We at Techlicious named the Panasonic ES-LT41-K the best mens' shaver under $100 back in March, when it was priced at $82. It's price has since fallen to $69.99 on Amazon, making it a really great shaver at a really great deal.
---
Shure SE112m+ In-Ear Headphones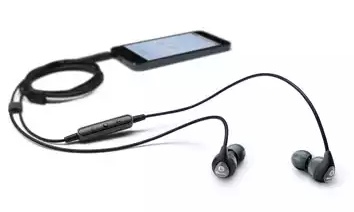 Is dad still using the default Apple headphones that came with his iPhone? This Father's Day, consider upgrading him to the Shure SE112m+ earbud-style headphones. They have iOS-compatible in-line controls so dad can adjust the volume and pause songs, and the in-line mic works great for hands-free calling. Dad can even wear these headphones to bed, since they comfortably lay flat in the ear. And yes, they sound good too – Techlicious's own Stewart Wolpin gave these headphones high marks in overall sonic satisfaction when he named them the best in-ear headphones under $100.
The Shure SE112m+ in-ear headphones are available on Amazon.com for $59.99. A version without in-line controls is also available ($49.99), but we think you'll be better off spending the extra $10.
---
Sonos Play:1
If dad is a music aficionado, you might want to introduce him to the concept of multi-room wireless sound systems like the Sonos Play:1. Through the Sonos app, he can stream his favorite songs from his smartphone and enjoy crystal clear, powerful sound via two custom-designed drivers with dedicated amplifiers. It works with both Spotify and Pandora. And if dad decides to build the system out, each Sonos speaker will sync via a Wi-Fi mesh network, creating seamless sound from room to room.
The Sonos Play:1 speaker is available on Amazon.com in both black and white colors for $199.
---
Apple Watch

Why would dad want an Apple Watch? If he's got to have the latest gadget, this is the one to get. While a typical first-generation product with the attendant shortcomings, it's undeniably cool, linking up with any iPhone to provide on-wrist notifications, Siri access, messaging, email and more. There are already over 6,000 apps available for the mobile computing device, including productivity apps, health and fitness apps and games, with more arriving on the app store every day. The watch is also a quality fitness tracker, too, which might encourage dad to live a healthier lifestyle to boot.
Apple watches are available in 38mm and 42mm sizes at Apple retail stores and at apple.com; prices start at $349.00. Want to give dad a more luxurious version? No problem – 18-karat yellow gold Apple Watch Edition models are available all the way up to $17,000 (!).
---
LifeProof Fre Series Phone Case

If your dad is as adventurous as mine, his smartphone goes all sorts of dangerous places – the workbench, the beach, the ski slopes and more. Make sure his iPhone 6 or Samsung Galaxy S6 is well matched to his active dad lifestyle with an ultra-protective LifeProof Fre Series case. Each is waterproof, dustproof and snowproof to the IP-68 standard, meaning it has full immersion protection (at 6.6 ft for up to 1 hour). Cases also meet Military Standard 810G-516.6 for shock protection, so it's rugged enough to handle a few spills in the driveway.
You can find LifeProof Fre Series cases for a variety of phones, including most Apple models, Samsung Galaxy models and the Motorola Droid Turbo. Most models come in a wide variety of colors, and are available for purchase on Amazon.com from $61.99.
---
Fitbit Charge HR

If your father is the active type, he might appreciate a top-quality fitness tracker this year for Father's Day. We think the Fitbit Charge HR stands out in the category thanks to its fitness tracking capabilities (steps, calories burned, etc.), built-in heart rate monitor, sleep tracking functions and 5-day battery life. We also like how the LCD screen of this Fitbit has caller ID functionality – dad can see who's calling during his workouts without needing to mess with his paired smartphone.
The Fitbit Charge HR is available on Amazon in your choice of colors for $149.95 on Amazon.com. For a less expensive fitness tracking option, check out the Fitbit Zip – it too tracks steps and calories burned, but at a price of just $47.99 on Amazon.com.
---
Power Pen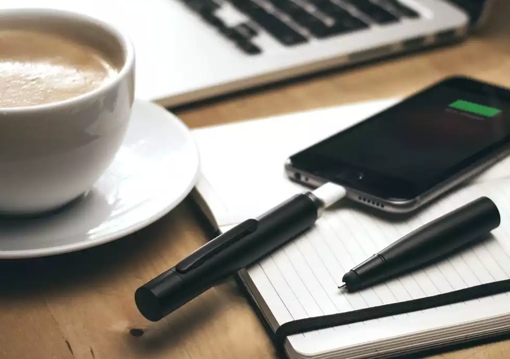 Is dad always complaining about his smartphone running out of juice before the day is up? A good portable battery like the Power Pen could be a solution. It's a small 700mAh battery built in to a brushed aluminum stylus/ballpoint pen (black ink), giving it a little bit of James Bond appeal. It includes tips for both iOS and Android, so no matter what device dad has, this can power it up in an emergency.
The Power Pen is available in both black and gold colors. You can find it for sale at Firebox for $38.39.
---
Amazon Fire TV

If your dad isn't addicted to binge watching dramas on Netflix, Hulu or HBO Go yet, he will be once you gift him an Amazon Fire TV Stick for Father's Day. It's a tiny HDMI stick that attaches to the back of his existing TV, turning it into an Internet-enabled smart TV. It also has smartphone mirroring capabilities, so he can easily view pictures of the kids on the big screen.
The Amazon Fire TV Stick is available on Amazon.com for $39.99. The company has a special promotion with Sling TV at the moment where you can get a free Stick by signing up for three months of Internet-delivered cable programming. Sling TV offers 22 channels, including ESPN, History, CNN, HGTV, AMC and more for $20 per month.
---
Instacube Photo Frame

Your dad may have a tough exterior, but when it comes to photos of the family, most dads are secretly softies inside. Why not give him a place to check out the latest pictures from those he cares about with a device like the touchscreen Instacube Photo Frame? It connects to the Internet via Wi-Fi to download photos and videos off social media streams like Twitter and Instagram. Favorites can be saved via a button on top of the device. Be sure to connect the 4GB cube to all your family's picture-laden social media accounts before giving dad the gift for extra impact.
The Instacube Photo Frame is available on Amazon.com for $149.00.
[Images credits: Panasonic, Shure, Sonos, Apple, LifeProof, Firebox, Amazon, D2M]
Discussion