Gift Ideas for Your Significant Other
Techlicious editors independently review products. To help support our mission, we may earn affiliate commissions from links contained on this page.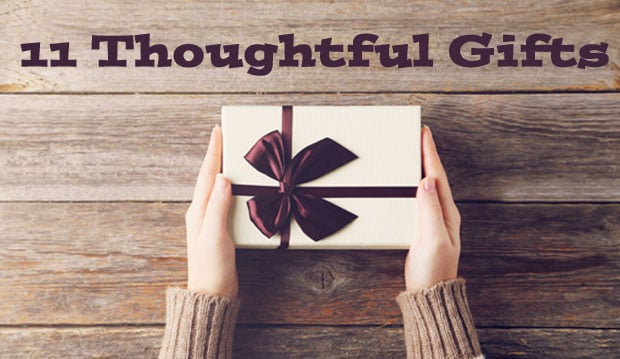 Surprise your significant other this year with a thoughtful tech gift that combines style and functionality. Need ideas? We've rounded up a selection of sure hits.
Amazon Echo
We think anyone would enjoy having an Amazon Echo household assistant in their lives. It looks like a simple speaker, but the Echo does a lot more to make life easier: answering questions, providing news and weather updates, checking your calendar, and even letting you shop (on Amazon, of course), all by voice. Control connected home gadgets like Belkin WeMo smart home devices, Philips Hue lights and Insteon devices by just talking to your Echo.
The Echo's seven microphones are sensitive enough to overcome ambient room noise, making it the most convenient voice control tech on the market. It's so simple to set up and use that even technology neophytes can easily manage.
Price: $179.99 at Amazon
Jabra Sport Coach
Upgrade your significant other's workout routine with the Jabra Sport Coach Bluetooth in-ear headphones. These in-ear headphones deliver real-time crossfit audio coaching, when combined with the Jabra Sport Life app for iPhone and Android. The built-in motion sensor can measure distance, pace, steps, cadence and calories burned when running or cross-training, which allows workout tracking without a separate fitness tracker. Bluetooth means there are no wires to get tangled, and the earbuds feature everything you'd expect from sports headphones: They're lightweight, comfortable, stay snug in your ears and are both sweat- and weatherproof.
Price: $149.99 Amazon
Moto 360
The Moto 360 is an undeniably lovely timepiece that has a lot more customization options than the Apple Watch — and for a lower price, too. Motorola's latest iteration of the Moto 360, released this September, adds new sizes as well as men's, women's and sport models. Customize this gift by choosing the bezel color and style, watch body color and watchband style. With more 300 combinations, you're sure to design a watch that will match your recipient's taste.
Beyond being a beautiful timepiece, the Moto 360 does everything you would expect a good smartwatch to do. It runs Android Wear, so it has access to a large selection of apps and responds to voice commands. Plus the watch has the all-day battery life and a speedy processor. While the Moto 360 is optimized for Android phones, it also works well with iPhones.
Starting Price: $299.99 at Motorola
Panasonic Arc 5 Shaver
A good electric razor is a gift that keeps on giving, offering a quick, smooth shave year-round. If you want the special man in your life to stay well-groomed, the Panasonic Arc5 ES-LV65-S, which won our award for Best Electric Shaver, allows him to do so in true luxury style. It features five cutting blades, a blisteringly fast 14,000 cycles per minute and a stubble sensor that fine-tunes the cutting speed for perfect cuts.
Those with sensitive skin will appreciate that the Arc5 is rated for use with shaving creams and foams. Shaving cuts will soon be a thing of the past!
Price: $249.99 at Amazon
Philips Fidelio NC1
Who couldn't use a relaxing bubble of silence that surrounds them, on demand? That's exactly where a good pair of noise-canceling headphones comes in. Being able to block out the world around you (at least when you need it) can be great for travelers, commuters or anyone working in a busy office.
Our favorite in this category is the Philips Fidelio NC1 noise-canceling headphones, which scores top marks for comfort with its unique memory foam earpieces, excellent sound and noise-cancelling abilities. They're perfect on the go with 30 hours of battery life (and a built-in, rechargeable battery) and a lightweight, foldable design. On top of that, they cost less than most of the competition — most notably our runner up, the $300 Bose QuietComfort 25 headphones.
Price: From $229 at Amazon
LG 55EG9100 OLED TV
Sure, everyone loves going out to the movies, but wouldn't it be nice to bring the movie experience home without losing the cinematic quality? LG recently cut the price of its large-screen OLED TVs, and this 55-inch, 1080p curved model now retails for $1,800 — a stunning drop, considering the same models ran $15,000 when we first saw them two years ago. OLED screens have technology that allows them to be thin and bright while producing absolute blacks. Other screens simply can't match that — it's a movie-lover's dream.
But even at these much reduced prices, $1,800 is a big gift investment. If your budget is a little more modest, you can get a good (if not the best) screen in the same size range for under $500. In this category, we like the Vizio E50-C1, a 50-inch 1080p LED screen. Though it won't be as thin and bright as an OLED screen, it's a great TV for a great price.
Price: LG 55EG9100: $1,797.99 on Amazon; Vizio E50-C1: $498 on Amazon
Digitsole Heated Insoles
Our least favorite part of winter is getting cold feet well before you're done having fun outside. Even in the best boots and warmest socks, your feet will eventually catch an unpleasant chill, which definitely cuts into your winter wonderland of snow-filled fun. Fortunately, technology has an answer to this problem in the form of heated insoles that will keep your feet nice and warm, no matter what the temperature.
The Digitsole Warm Series go beyond simple heating elements that keep your feet warm. These insoles are connected, talking to your iPhone or Android phone via Bluetooth to let you control the temperature of each foot to your liking. Plus, you can track steps and other fitness data. The insoles have a battery life of up to eight hours — plenty of time to make the most of whatever outdoor activities await you this winter. When the battery runs low, the insoles can be recharged via USB.
Price: $190 Amazon (available 11/20/2015)
Triby Connected Speaker
Even though we're surrounded by more communication technology than ever, it can be hard to keep in touch. Enter the Triby, a magnet-backed connected device designed to live in your kitchen (though it's portable and can be kept anywhere in the house). The Triby acts as a message board, a hands-free calling solution and a speaker for internet radio. Use the associated iPhone app (or an Android app coming in 2016), you can send drawings or handwritten messages to the Triby, too.
The Triby's simple menu options and icons are designed to make it easy for kids to communicate with parents and family members. Use it to make hands-free calls in the kitchen while cooking dinner, leave digital notes on the fridge for the whole family to see or just send on-the-fly fridge art back home, no matter where you are.
Price: $199 at Amazon
Lenovo YOGA Tab 3 Pro
The downside to buying a big-screen TV is that it is, by definition, big. You can't move it from one room of your house to another, and you can't take it with you to the family reunion to show off photos from your latest vacation. The Lenovo YOGA Tab 3 Pro is a full-fledged Android 5.1 (Lollipop) tablet that makes these things possible.
The Tab 3 Pro also has a built-in Pico projector capable of creating a 70-inch display on any convenient, flat surface. A brightness of up to 50 lumens provides images you can see in anything short of full sunlight. Top that off with four integrated JBL speakers with Dolby Atmos sound, and you've got a tablet that packs an impressive home theater into a small package — ideal for anyone who wants to take entertainment on the go.
Price: $449.99 at Best Buy
Nespresso Latissima Pro
The typical coffee-lover may not be alert enough for fancy brewing techniques before they've enjoyed their first cup of coffee, and that's where an automated system like the Nespresso Lattissima comes in. All you have to do is touch a button on the unit's touchscreen, and the Lattissima will make ristretto, espresso, lungo, cappuccino, latte, hot milk (for cocoa) or hot water (for tea). Voila! Your coffee-loving companion will have an espresso in hand in less than a minute.
The biggest advantage of the Lattissima Pro over simpler machines is its ability to turn fresh milk into perfect, latte-ready foam. Most machines either skip this step entirely, offering more simple types of drinks, or they use dry milk in its own pod packaging. Trust us — you'll taste the difference.
Price: $599 on Amazon
Parrot Airborne Night MiniDrone
Some people are hard to shop for. After all, we're all adults and if we want or need something, it's easy enough to go out and just buy it. So what do you get for the person who has everything? A fun grown-up toy like the Parrot Airborne Night MiniDrone.
Parrot's Night MiniDrone is a small, four-propeller flying machine that can travel up to 11 miles per hour, controlled by a smartphone or tablet. In the air, it can take pictures, do tricks, and more. And with its built-in lights, you can even explore after dark. The MiniDrone is durable and shock-resistant, with a bumper to protect both its blades and you — if the drone bumps into another object, it automatically deactivates to reduce damage. The Night MiniDrone is a new addition to the Parrot family, which includes a whole host of drones for land, air and sea. This is one gift that's sure to catch a grown-up toy-lover's imagination.
Price: $129.99 on Amazon
[Image credits: female hands holding box via Shutterstock, Triby, Digitsole, Nespresso, Parrot, Lenovo, LG, Panasonic, Philips, Motorola, Jabra, Amazon]
Discussion