Holiday 2011 Tech Gifts for Kids
Techlicious editors independently review products. To help support our mission, we may earn affiliate commissions from links contained on this page.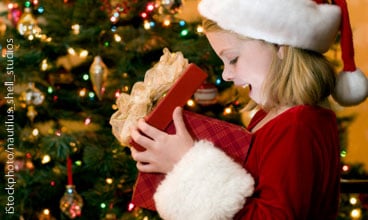 Finding gifts your children will continue to enjoy long after the holidays are over is always a challenge. We've put together our list of the tech gifts that will continue to engage your kids with educational, athletic or creative fun for months and years to come.
In this Guide
Ages 4 - 6
Fur Real Friends Cookie Puppy ($64.99)
If you've thinking about buying a dog for you child, but they're not quite ready, this next innovation in robotics technology puts a toy closer to real thing. Fur Real Friends has built-in sensors that respond to touch, and voice, and reacts based on your actions and the attention you provide, whether its playing with the toy bone provided, or scratching the Fur Real Friends cheek.
LeapPad Explorer ($99.99)
For those kids ready for their own tablet and not borrowing your iPad, the LeapPad is the next step up in learning. With an expansive library of games and apps (and compatible with Leapster Explorer games and apps that you may have purchased previously), the LeapPad brings a diverse set of educational tools for kids. With 2GB of memory, there's plenty of on board memory to save apps, plus a built-in camera makes taking pictures and video fun!
LeapFrog Tag Solar System Adventure Pack ($13.99, Tag Reader not included)
I've been a fan of the Tag Reader as a fun and interactive way to learn, read and explore. It's easy to use for kids and does a great job and providing tasks and challenges as you play. The Solar System is the newest edition of the Tag Reader line which unfolds into a double-sided three foot map that provides a expansive area to explore and engage with 40 different activities. Like all the Tag Reader products, you can track your child's progress when you connect the reader to your computer and upload to the LeapFrog portal.
RIDEMAKERZ Cars ($50.00)
A cool toy that spans all ages, RIDEMAKERZ allows you to customize and "trick out" up to three dozen different variations of cars. Choose from classic cars like the Dodge Challenger or even Cars 2 Lightening McQueen. The car chassis can be radio controlled and you can customize everything from the wheels to the rims to a myriad of accessories that magnetically snap on to the car.
Vtech InnoTab ($79.99)
Capitalizing on the tablet craze, Vtech has introduced the InnoTab, a tablet for kids that supports touchscreen and motion technology to enhance learning. Similar to the LeapFrog LeapPad, the Vtech supports e-books, photos, music, video and games. If you don't need a camera or as much internal memory (64MB vs the LeapPad's 2GB), then this tablet is for you. The InnoTab cartridges retail for around $24.99.
HexBug Nano Habitat Set ($29.99)
HexBugs have long been a favorite, and these mini-robots move like real bugs as they maneuver their way through their "habitat" consisting of three hexagon shaped arenas and series of connectable tunnels. You can change their environment by fairly easily interlocking curved and straight pieces to the hexagons. Two "extremely rare" hexbugs are included to get you started, and more set pieces and Hex Bugs can be bought individually.
Crayola Color Wonder Sound Studio or Color Studio HD ($34.99)
Crayola adds some fun life to pictures as you color with the Color Wonder Sound Studio. Add 60 sounds and 6 themes as you color by selecting from sound options up at the top of the sound studio. The Sound Studio also use Color Wonder mess-free markers (the color only appears on the paper, not your clothes or furniture), a nice bonus for parents. The Color Wonder Sound Studio retails for $34.99 and Sound Studio expansion packs (refills of color pictures to color) retail for around $14.99.
Mattel Wall Tracks ($50)
This great toy idea by Mattel does two things, it clears dreaded floor space clutter by putting the car tracks on the wall, and adds the element of gravity to do some pretty cool tricks and stunts. There are multiple sets that you can buy, but the starter pack should be enough to get your creative juices flowing, and comes with 3M Command Strips to hang the tracks up without damaging your walls. While Mattel recommends this for ages four and up, based on our experience, parental guidance is required to help setting up the track.
Glow Crazy Distance Doodler ($29.99)
This toy reminds us of something you'd find straight out of the cool science section of a children's museum. Canvas sheets can be stuck to the wall or ceiling (think laying in bed staring up at the ceiling), and you can draw on the wall using the provided Glow Wand. The canvas can also be cut up into different shapes and even stuck to your clothes. Stencils are provided so that you can create your own scenes..
Ages 7+
Voice Rockerz First Act Discovery ($24.99)
This microphone transforms your performance into a whole new act. Jewelry, like a skull ring, and skull cuff bracelet interacts with the microphone and alters your voice. All you simply have to do is press the ring or bracelet to the microphone to change up the effects like Robot-riffic, Echo-tastic, and Hi-note effects, drumroll and cheer. The mic comes with an MP3 jack so you can plug in your device to sing along to your own songs.
Skylanders Sypro's Adventure ($69.99)
Skylanders are specially designed physical action figures which have "brains" (chips embedded in the base of the figure) that can be used to transport the character into the video game. Each character (30 in total) has its own special set of skills and magical powers, and placing them on a device called the Portal of Power transports them into the game where you'll battle menacing creatures and collect treasure. The game is multiplayer and can support two Skylanders at a time so you can have cooperative or head-to-head play. Skylanders is available for the PC, Xbox360, Wii, PS3 and PS3.
Star Wars Ultimate FX Lightsaber ($44.99)
It's a weapon for a more civilized age, and this latest version is even more realistic, from how the lightsaber powers up, to the motion-controlled sound effects that create the humming and clashing of the blade when it hits. The lightsaber in available in Anakin's or Darth Vader's style.
Amazon Kindle Keyboard 3G (Age 8+, $139.99)
If you have an avid reader on your list, look no further than the Amazon Kindle Wi-Fi. There's now a large selection of young adult books available, including free ebooks from Google Books and the public library, and it's more portable than a paperback. Plus your child will never be without a good book—the Kindle bookstore is always open and it's easy to shop for new titles on the device or from the comfort of a computer.
Transformers Ultimate Optimus Prime ($89.99)
If you're looking to buy for that ultimate Transformer fan, then you'll want to check out Optimus Prime. Standing in at 22" tall, this action figure is convertible from semi to Optimus Prime in Robot Mode, with the trailer convertible into Optimus' body armor and comes equipped with light up and voice sound effects that add to the realism. Other versions are also available for sale and include Bumblebee and Sentinel Prime, but Optimus is by far the coolest.
LEGO Star Wars Millennium Falcon ($139.99)
This is easily one of the coolest Star Wars Lego sets that you can buy, with working laser turrets, firing rockets, removable cockpit, and a hull that you can open up. The set spans over 15 inches wide and four inches tall in size, and with nearly 1,300 pieces and six action figures, you're guaranteed hours of fun.
Scrabble Flash Cubes ($29.99)
Word game lovers will be familiar with the basic concept: take five letters and create words. Scrabble Flash Cubes puts a new twist on it. The five letters are electronic tiles that can "read" the letters on tiles placed adjacent to them and beep as each word is registered. When time is up, the score is displayed on the tiles. Play alone or with a group. And the tiles are easily carried in the attractive storage box.
Snap Circuits Green Alternative Energy Kit ($74.95)
If your child likes to build things, you can't go wrong with this great easy-to-use electronic construction kit. This Snap Circuits set takes you through 125 projects that explore alternative energy sources including solar, wind and old-fashioned elbow grease. Build radios, clocks, windmills and more. The kit is compatible with other Snap Circuits sets.
Sony PlayStation 3 Move Bundle ($349.99)
PlayStation Move brings a whole new level of realism and control to video games that gamers will love. Buttons on the control wand deliver the flexibility of a traditional controller and the PlayStation Eye camera provides depth and tracking of subtle movements. Some titles also come in 3D for the ultimate immersion experience.
Rubick's Slide ($34.99)
The concept is simple: rearrange the lights on the surface of the Rubick's Slide by twisting, turning and sliding the light panel until the pattern matches the solution for that puzzle. And yet we can attest to the fact that it's highly addictive. See how many puzzles you can solve in Free Play mode or race against the clock to complete a series of 10 puzzles before times runs out in Lightning Round.
Discussion