12 Great Gift Ideas for Kids - Holiday 2017
Techlicious editors independently review products. To help support our mission, we may earn affiliate commissions from links contained on this page.
The holidays are upon us again, and that means scoping out the top toys for tots to teens. This year, tech play is at the top of everyone's list—and we have the scoop on the 12 hottest items of the season.
Anki Overdrive Fast & Furious Edition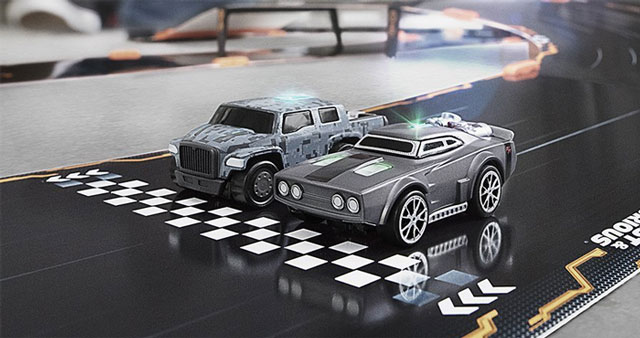 This limited edition of the beloved app-controlled car racing kit brings the crew of the popular Fast & Furious films to your home. The track comes with enough magnetic and elevation pieces, and even guardrails, for up to eight different configurations—with expansion kits available. Once the Anki Fast & Furious app is downloaded, you can choose to race as Dom, Hobbs or one of the other characters from the series, in one of six game modes. But the real fun comes from the two, included Supercars and the exclusive Power Zone track piece that lets you hack your opponents while you race. It's not just a race to the finish anymore—this time it's personal, and you'll receive rewards and upgrades every time you play. The cars come loaded with IR sensors and batteries are recharged with the included charging plate.
Price: $170 on Amazon
KD Interactive Aura Drone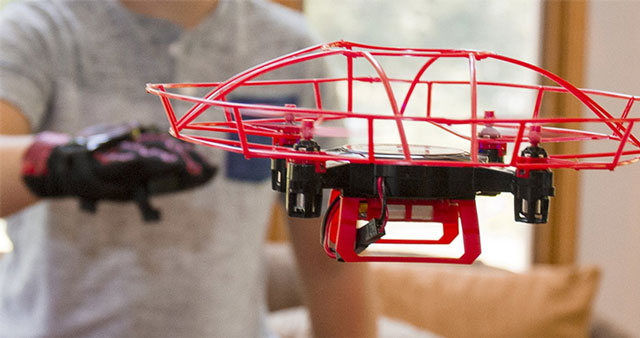 Fear of flying will not come into play with this simple-to-control drone by KD Interactive. The Aura eschews the mess of buttons and hard-to-manage controls of more complicated quadcopters for a fitted glove which allows you to fly using just hand gestures. Using Gesturebotics technology, formerly just for military applications, the motion-activated glove allows your drone to fly, roll and even climb walls—both outdoors and inside. To make things even easier, the drone will automatically take off and hover at four feet, awaiting your command, and a protective cage surrounds the Aura for crash landings. A single charge will give you seven minutes of flight time at heights of up to 8.5 feet.
Price: $80 on Amazon
Nintendo Switch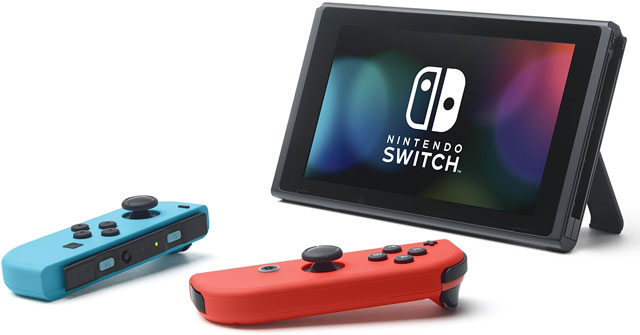 Nintendo is giving a little something to every gamer with its new Switch. A hybrid mash-up of handheld and traditional gaming console, you can use the removable Joy-Con controllers to play games on the included 6.2-inch capacitive touchscreen tablet or dock it to the TV via the Switch Dock charging cradle. A simple, clean OS makes for a quick power up and if you want to play with other folks—it will connect with up to eight other players in multiplayer mode. Simple to take with you on the go, the Switch offers serious versatility and 32GB of storage, which can be expanded with microSD cards. The games, which include The Legend of Zelda: Breath of the Wild, Super Mario Odyssey and FIFA 18, come on small cartridges which boot up immediately.
Price: $300 on Amazon
Spinmaster Luvabella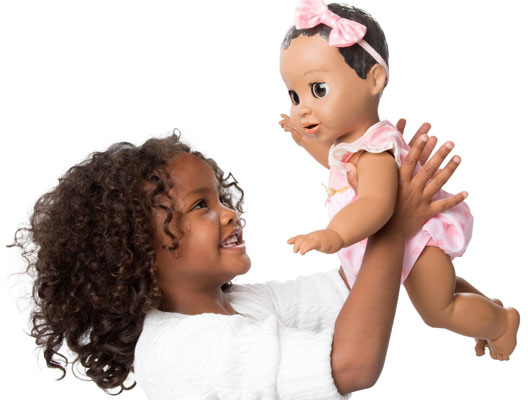 The interactive, animatronic Luvabella by Spinmaster uses AI to learn behaviors, vocabulary, and responses through daily interactions with its caregivers. The baby doll, which comes as blond, brunette or dark brown, weighs just over four pounds and uses realistic facial expressions and lifelike movements to create a personality all its own. Kids can feed her, rock her to sleep and love her just a like a human baby, and she will be able to laugh, smile, cry and speak up to 100 words and phrases to communicate her feelings. Included accessories include an interactive spoon, small, stuffed Lamby toy, bottle and soother.
Price: $90 on Target
Lego Boost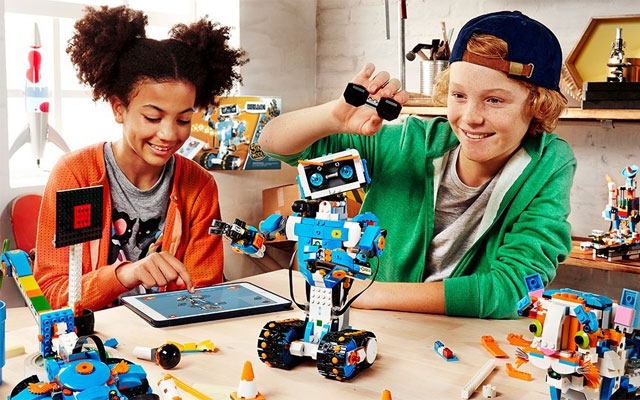 This intense, programmable robotics kit targeted at ages 7-12 pairs with any tablet or smartphone via Bluetooth and comes with 840 pieces to create up to five different robots. Of course, with the Lego name, we know building something is imminent, but Boost also simply teaches kids to code using the Lego Boost app (Android and iOS). In addition to the bricks, you'll also get a motor, a light/IR sensor and a central processing Move Hub. All the robotics, and step-by-step instructions, happen on your mobile device and the block-based programming language uses no written words—so even the youngest kids can participate. More complicated levels will be unlocked as the easier sections are finished, and each robot comes with several levels to complete. For kids who want to focus more on coding, a Coding Canvas mode allows them to create custom programs and robots—which can also be enhanced with any Lego bricks you might already own.
Price: $160 on Amazon
furReal Makers Proto Max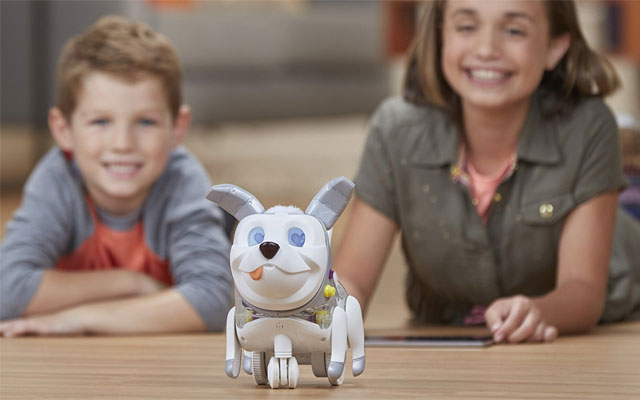 What better way to teach kids STEM skills than a cute, robotic pet? The FurReal Maker: Proto Max app (Android and iOS) can be used to code and program this robotic dog to perform a slew of different responses, using 10 activation points—including its nose, ears, tail and back. Once you build it from the nine included pieces, simply customize its sounds, colors and even how it looks at you. Want a happy puppy? Code the tail to wag when you pet its head. Routines and tricks can also be added using the remote-control capabilities, and the app includes games and upgrades for interactive play.
Price: $120 on Amazon
Fisher-Price Think & Learn Smart Cycle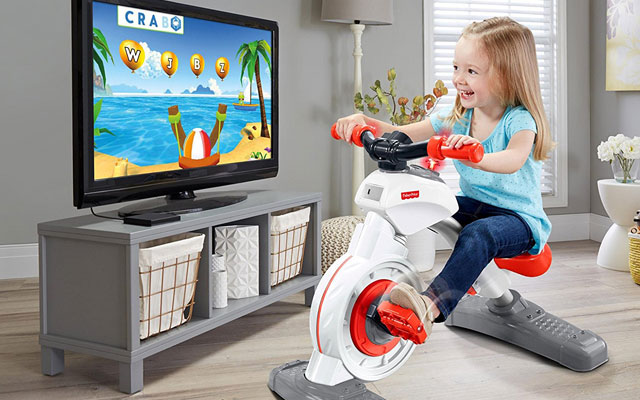 The Fisher-Price Think & Learn Smart Cycle provides a guilt-free and healthy way to allow your kids screen time. This toddler version of an exercise bike connects to either your TV or a tablet with a suite of Smart Cycle gaming apps that get them pedaling and learning at the same time. The apps, which include Tech City, SpongeBob Squarepants and Shimmer and Shine, are based on age-appropriate literacy, math, STEM, science and social studies curriculums, and allow kids to drive, game or race their way to more skills in the more than 15 different levels. The seat is adjustable, and the handlebars include a joystick and controls for more immersive play.
Price: $150 on Amazon
DropMix Music Gaming System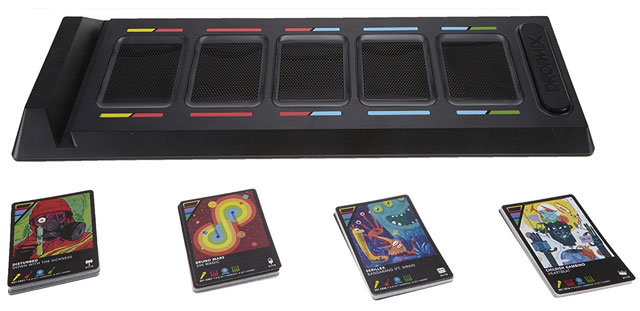 DJ'ing just got a lot more fun with this electronic-based, genre-bending music game. DropMix uses a light-up hardware board and a starter set of 60 DropMix NFC-embedded cards to mix music from different categories while letting you compete with friends to create new songs. A mash-up of hardware and software connected and controlled by a smartphone or tablet and the DropMix app, the cards use color-coding to blend bass, beat, loop and vocals from artists like Bruno Mars, The Jackson 5, The Chainsmokers and Afrojack, to name a few. You can play in three modes—Clash Mode, Party Mode and Freestyle Mode—and Playlist and Discover packs of cards are available separately to help create even larger collections of mixes. A party in a box, the combinations are literally limitless.
Price: $70 on Amazon
Tomy Lightseekers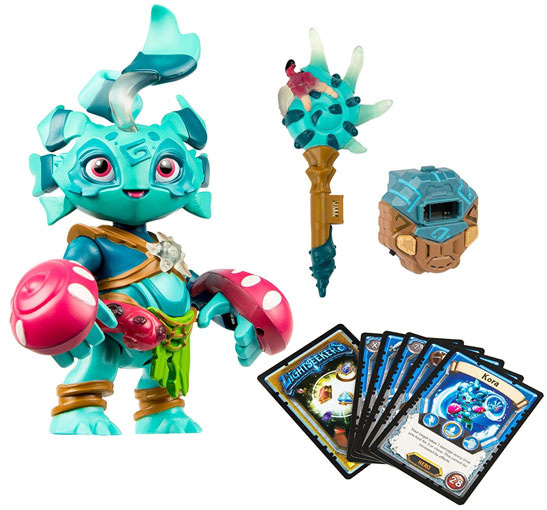 Kids who love action figures will be delighted by Tomy Lightseekers. They're 7-inch posable smart action figures that use tiny, FusionCore computers to come to life in an action-packed role-playing game for Android and iOS tablets and phones. There are two heroes, Mari and Tyrax, which have different capabilities and both can be paired with one device for play. The figures have sensors built-in, so they are used as game controllers. The Starter Pack also includes six cards which are part of the collectible card game—used for online and offline play—five of which unlock new game content including augmented reality effects, rewards and abilities. The FusionCore triggers LED lights, sound, speech and vibrations on the toy and weapons, like the included Nitro Hammer, instantly appear within the game when attached to the figurine.
Price: starting at $51 on Amazon
Create Your Own American Girl Doll
American Girl is expanding its experiences online and from flagship retail locations in Chicago, New York and LA with a customizable Create Your Own tool. Not only can fans create special one-of-a-kind dolls—with individual face molds, skin tones, freckles, eye and hair colors, hair textures, cuts and styles—but they will be able to design outfits and accessories to go along with it. Special extras, which can also be added, include earrings, hearing aids, glasses and braces, and the doll will come with a personalized keepsake box, a certificate for a custom doll t-shirt and a free six-month subscription to American Girl magazine.
Price: starts at $200 on AmericanGirl.com
Cra-Z-Art SoundMoovz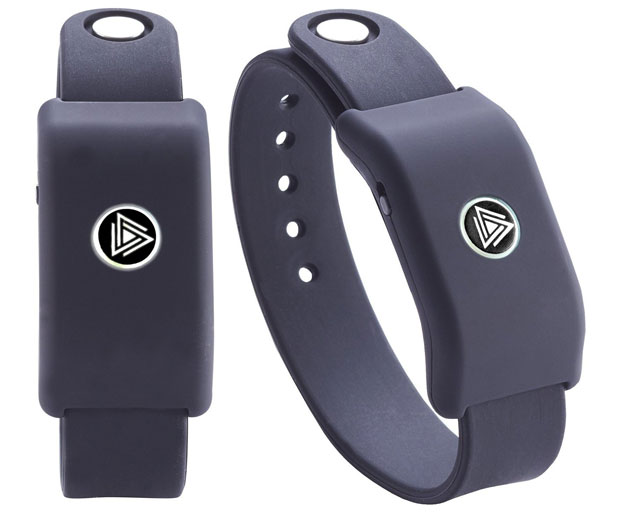 Rather than simply dancing to the music, why not MAKE music while dancing. That's the idea behind SoundMoovz, a wearable motion-activated band that plays musical sounds and special effects you control with your movements. Each SoundMoovz pack contains two bands that can be worn on your wrist or ankle. Pair the band with your smartphone via Bluetooth and assign it a sound using the SoundMoovz app (free for iOS and Android). The app comes with 400 sounds built-in or you can add your own. The motion-detector in the bands sense when you move your arm or leg, immediately playing the paired sound through any speaker connected to your phone. Up to seven bands can be paired with the app for fun with friends. Comes in gray, blue and pink.
Price: $50 for two on Amazon
Play Impossible Gameball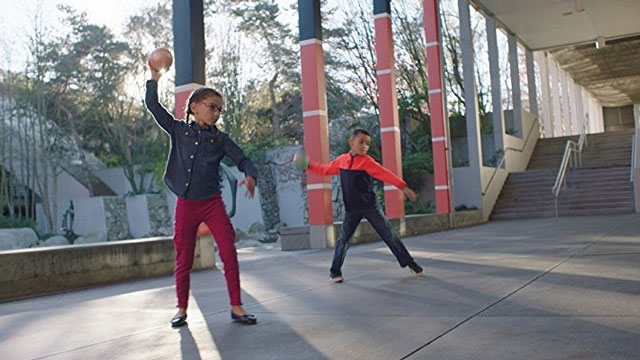 While the Play Impossible Gameball has the look and feel of a regular ball, it's also an active gaming system. The Gameball syncs with the Play Impossible! app (free for iOS and Android), then provides voice-enabled instructions for a diverse array of games. Inside the ball, you'll find a suite of sensors, including an accelerator and barometer, which send data via Bluetooth in real-time to your smartphone—for up to two hours of play. Pretty clever for a ball. Set up one of the interactive games via your app or spin and tap the ball to get your game on. And if you run low on battery, just use the included Rapid Charger to tag on another hour of play in just 20 seconds.
Price: $99 on Amazon
Be sure to check out our gifts for Star Wars fans too.
[Image credit: gift opening gift via BigStockPhoto,
Discussion