Best Tech Gifts Under $50
Techlicious editors independently review products. To help support our mission, we may earn affiliate commissions from links contained on this page.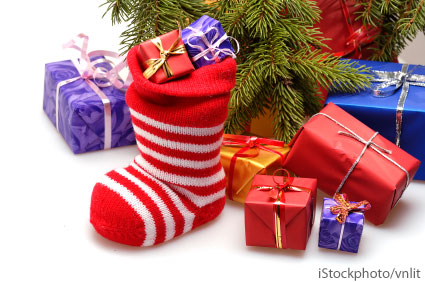 Looking for great tech gifts that won't cost you a bundle? Look no further. With our top picks for the best gifts under $50, you'll be all set.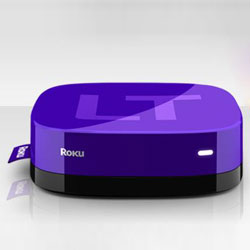 Roku LT ($49.99 on Amazon.com)
Looking to get apps on your TV? The Roku LT has built-in Wi-Fi for easy access to 350 plus content channels, including Netflix, Hulu Plus, Amazon Instant Video and HBO Go. There's also a great music selection, with channels such as Pandora and MOG, and you can access your iTunes music library.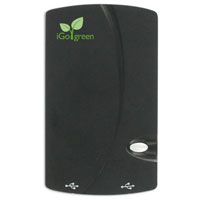 iGo Charge Anywhere Universal Power Extender ($27.50 on Amazon.com)
A portable battery charger for your portable devices can be a lifesaver. One of our favorites is the small, lightweight iGo Charge Anywhere, with two USB ports for simultaneous charging. The iGo Charge Anywhere includes one free charging tip of your choice and a 6ft USB/micro USB charging cable. Rated at 1800mAh.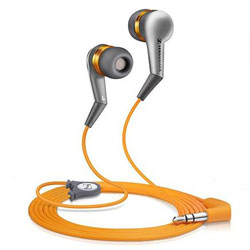 Sennheiser CX380 Sport Series II Noise Isolating Earbuds ($44.99 on Amazon.com)
Whether you're taking a run in the rain or you're a heavy sweater, a waterproof pair of headphones like the Sennheiser CX380 Sport Series II Noise Isolating Earbuds are a great choice. The in-ear style seals out water and delivers high-quality sound. There are three different size eartips to ensure a proper fit.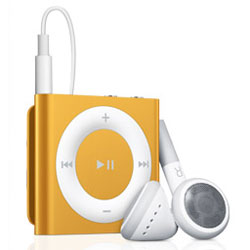 Apple iPod Shuffle ($46.00 on Amazon.com)
The iPod Shuffle is still perfect to the music lover who never wants to be without their tunes. 2GB of storage delivers 15 hours of music, a handy clip easily affixes to jackets and bags and the new VoiceOver feature delivers information on the current track with the push of a button. Pick from five colors—silver, green, orange, pink or blue—and head over the Apple.com, where for an extra $3 you get free engraving.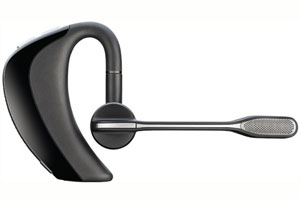 Plantronics Voyager Pro+ headset ($49.99)
The Voyager Pro+ is larger than many competing bluetooth headsets, but lightweight and exceptionally comfortable: just slip it over your ear and it fits securely, with none of the fuss and bother that fitting smaller earbuds sometimes requires. The boom mike combines with Plantronics' excellent noise cancellation and wind-noise protection systems to provide clear conversations, while A2DP support handles music, podcasts and GPS directions. If you're an iPhone user, you'll see a headset battery level on the phone display.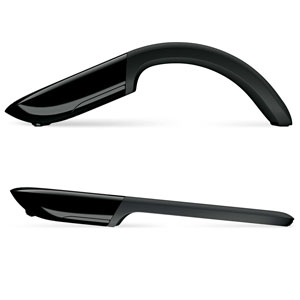 Microsoft Arc Touch Mouse ($29.99 on Amazon.com)
A full-size mouse that folds flat for portability, the Arc Touch Mouse is the perfect travel companion for computing on the go. The simple act of bending the Arc Touch Mouse flat turns it off, and bending it back into a curve turns it on. It measures less than 15 millimeters at its widest point, making it easy to slide into a briefcase, purse or pocket.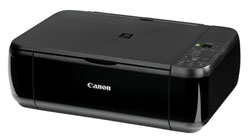 Canon MP280 All-in-one printer ($49.99 on Amazon.com)
This budget-friendly printer/copier/scanner delivers beautiful, borderless 4 x 6 prints in about 43 seconds. And if you're making copies, be sure to turn on Auto Photo Fix II, a technology that analyzes your photos and applies auto exposure compensation, so faces that are backlit and underexposed will be automatically brightened.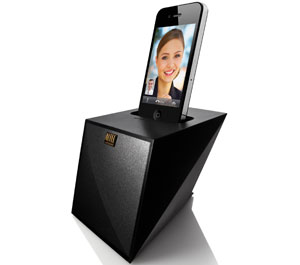 Altec Lansing Octiv Mini Speaker System ($32.41 on Amazon.com)
This is the perfect solution for your office cubicle, or anywhere you want a simple, sweet-sounding speaker at a reasonable price. The Octiv Mini lives up to its name, measuring a petite 5.3 x 3.9 x 3.8 inches. There are no controls at all – the speaker turns on when you dock your device, and you drive using the player screen. What's important here is solid audio quality from an inexpensive device; vocals sound great, and while you certainly won't get soul-shaking bass, the sound is nicely balanced overall. And as a bonus, the dock design has an attractive design, with beveled edges and sleek sloped sides.
Slime Safety Spair ($34.98 on Amazon.com)
Changing a flat tire is messy, difficult and can be downright dangerous. With just the push of a button, the Slime Safety Spair injects a special sealant into your tire, plugging punctures up to a quarter inch, and quickly re-inflates the tire with its built-in compressor. All in 7 minutes…er…flat. There's also a safety light for night use. It's the perfect addition to a car safety kit.
Harmony Laptop Sleeve ($26.09 on Amazon.com)
If you're the sporty type, check out this lightweight Harmony Laptop Sleeve by Skooba, one of the first companies to ever design a TSA-approved laptop bag. All of Skooba's checkpoint-friendly bags are designed and tested in collaboration with the TSA.
Discussion