The Best Nintendo DS and Wii U Games
Techlicious editors independently review products. To help support our mission, we may earn affiliate commissions from links contained on this page.
With all the buzz around the new PlayStation 4 and Xbox One consoles, it's easy to forget that Nintendo still has plenty of terrific new games this season. The Nintendo 2DS is at the top of many wish lists, and gamers are still looking for new games to play.
Wii U: Super Mario 3D World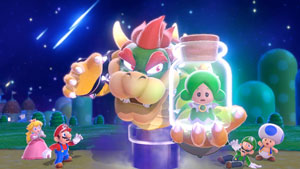 If you haven't turned on the Wii U in a while, Super Mario 3D World is a fine excuse and arguably the best game yet for the system. This genuinely great new Mario adventure is set in a 3D world in which you play not just as Mario but as Luigi, Princess Peach and Toad, each with unique abilities. The large, free-roaming environment, Sprixie Kingdom, allows for team-ups or solo play for coins and points.
While the gameplay and world may sound familiar, the game maintains the spirit of old-school Mario platforming with some neat twists. You use both on-TV play and the Wii U gamepad, and the wildly varied level design features driving, shooting, top-down views and much more. In short, Super Mario 3D World injects some clever new ideas while maintaining what's always made the Mario franchise great.
Price: $59.96 on Amazon
Wii U: Sonic and All-Stars Racing Transformed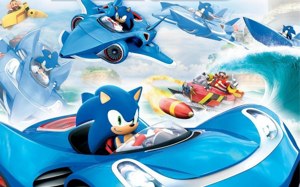 Racing games don't get more fun than this. Forget ultra realistic high-performance precision machines, in this popular game, you can choose to drive as one of your favorite SEGA characters like Sonic the Hedgehog to new toons like Wreck-it-Ralph. Tracks include 16 land, air and sea maps that change dynamically.
Favorite features from previous Sonic racing games are also here including an arsenal of weapons to throw off your opponents and new power-ups and hazards keep it fresh. Up to 8 players can race at the same time in multiplayer mode or compete in the Grand Prix, Battle arenas or World Tour. Fun for the whole family.
Price: $22.91 on Amazon
Wii U: Disney Infinity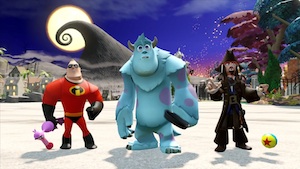 The success of Skylanders all but insured many similar titles, but Disney Infinity takes the action-figure-jumps-into-videogame idea to a whole new level. Not only do the Disney characters battle the bad guys, but each one has its own themed-world to explore and interact with puzzles, quests and rewards. Woody from Toy Story has a western themed town, Jack Sparrow has a pirate ship and Mr. Incredible can explore a modern metropolis. Of course, the big draw of this game is that these characters from different films can work together.
The starter pack comes with the game, three figures, the base to place them on and a power disc that gives a figure extra power. Additional packs can be purchased to bring more characters and power discs into the world. The game supports up to four players and can be played with others in the room or through the Nintendo network.
Price: $54.99 on Amazon
DS: Animal Crossing: New Leaf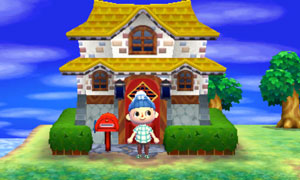 Fans of the adorable Animal Crossing games will find themselves on well traveled turf, and that's a good thing. You build a house from the ground up, earn virtual money and become the coolest person in your town. Plus this time out, you can become town's mayor and determine much of what happens in the little burg, like when stores open and where to place public works.
The gist is all about participating in workings of your endlessly adaptable small town world. For instance, you can donate the fish and bugs you catch, the fossils you dig up and the art pieces you purchase to the local museum. Put custom patterns on furniture items and create your own designs to be used as clothing, wallpaper, carpets or pictures. It all makes for a fun and easygoing simulation game where you explore a world populated with cute characters.
Price: $29.99 on Amazon
DS: Pokemon X/Pokemon Y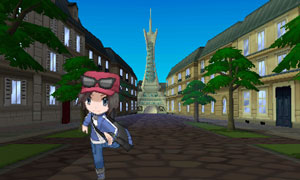 While these are two separate games, both are anime-style 3D adventures in which you gather Pokemon and level up your skills through turn-by-turn battles and training experiences. In both, you choose to play as a boy or girl and seek out and collect data on Pokemon for the mysterious Professor Sycamore. You and four other kids explore the region of Kalos, battling other trainers, gathering information and learning everything you can about the world.
At their core, Pokemon X and Y are all about battling, trading and training creatures, but there are loads of new, cool features for fans of the enduring series. Free exploration and customization allow you to change hair and clothes, and fairy types and horde encounters pit your single Pokemon against a group of wild Pokemon. Mega-Evolution, one of the mysteries in the story line, allows Pokemon to experience an ultimate evolution. You can even interact directly with your Pokemon via Pokemon-Amie minigames. Nurture your Pokemon by playing with them, feeding them and giving them lots of love.
Price: Pokemon X, $34.94 on Amazon; Pokemon Y, $39.32 on Amazon
DS: The Legend of Zelda: A Link Between Worlds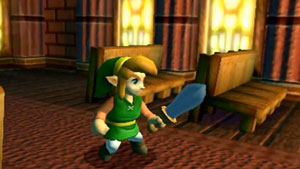 For aficionados, The Legend of Zelda: A Link to the Past is revered as a gaming classic. A Link Between Worlds revives some of those themes and gameplay and updates them in an ingenious 3DS adventure game. You'll again play as Link, tasked with rescuing Princess Zelda from an otherworldly threat in a parallel dimension. But the dungeons are new, with mysteries at every turn, and the new missions are packed with new characters and minigames.
The biggest change is the ability to merge into walls, providing the basis of many of the game's challenges. This trick changes a top-down perspective into a more three-dimensional view and opens up clever new puzzles. For players looking to scratch a nostalgic itch or kids discovering the Zelda universe for the first time, Link Between Worlds is a win.
Price: $39.96 on Amazon
DS: Phoenix Wright: Ace Attorney – Dual Destinies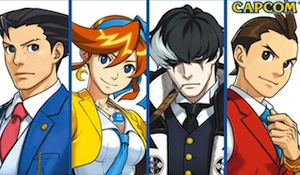 So you think a game that puts you in the role of a lawyer would be dull? Objection! You obviously haven't played one of the five Phoenix Wright games, in which you play the spiky-haired defense attorney of the title. Dual Destinies simulates courtroom drama set in a bizarre, anime-style world. It feels a little like a graphic novel, too — kind of wacky, in the best sense of the word.
To defend your clients falsely charged with murder, you'll have to use evidence and smarts to dismantle witness testimony, Perry Mason style. Of course, the proceedings are made more entertaining (and verdicts more easily reached) by the fact that the judge appears to suffer from memory lapses. Furthermore, the witnesses tend to be unscrupulous perjurers, so there's fun in tripping them up in their lies.
Verdict: great, though note this title is rated M and is clearly best for older teens.
Price: $29.99 download from the Nintendo eShop or purchase a Nintendo Gift Card at a game retailer.
Discussion