The Best TVs of 2012
Techlicious editors independently review products. To help support our mission, we may earn affiliate commissions from links contained on this page.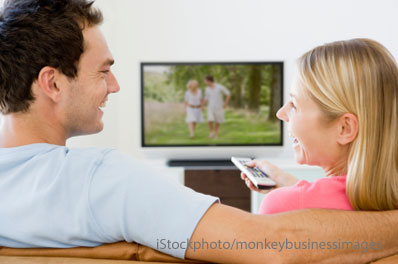 This year, we saw prices drop, screens get bigger and new features, like gesture control, debut on big screen TVs. For the most part, picture quality stayed the same as last year, but there were several notable standouts, according to the expert eyes of our friends at HD Guru.
The first pick is their pick for overall best HDTV of 2012. The others are all excellent in their own right, but aren't in any particular order.
And if you're looking for more affordable options, check out our TV Buying Guide, with choices starting under $500.

HD Guru Best of the Best: Panasonic TC-P65VT50 Plasma

Every year, Panasonic makes their top-of- the-line plasmas just a bit better. They've gotten so good that they're now equal to, if not better than, the first few generations of Pioneer's vaunted KURO plasmas. The native contrast ratio and black levels of the VT50 series are significantly better than anything else on the market today. Truly gorgeous televisions.
Feature wise it has all the great performance goodies including 96Hz for judder free movies without the reduction in film grain (which should be there) seen on LED LCDs with 120 Hz or higher refresh. It's also THX-certified for excellent image quality out of the box (in THX picture mode). This is also a Internet streaming TV with multiple movie/TV services, Skype video calling (with optional camera) and more. The VT50 is available in the 65-inch and 55-inch versions, the TC-P65VT50 ($3,700)
and TC-P55VT50 ($2,500)
If the VT50 series is too pricy for you, the GT50
models offer black levels not quite as good as the VT50, and they lack 96Hz refresh, the Touch Pad Controller, ISF ccc calibration option, and they use the Infinite Black Pro screen filter in place of the VT50s Infinite Black Ultra screen filter, which is not quite as effective in cutting down room reflections in bright viewing environments.
The TC-P65ST50
($2,300) is the next step down and is a lot cheaper. It offers slightly less performance than the GT50, and drops the THX settings and a few other features.
ELITE PRO-70X5FD by Sharp

HD Guru reviewed the ELITE a few months ago, and were highly impressed. As one of the few local-dimming LED LCDs, the ELITE combines excellent brightness with deep black levels. Its native contrast isn't quite as good as the VT50, and off axis performance is poor, but overall the image is nearly as good. The Elites are available in the 70-inch and 60-inch screen sizes.
Price: PRO-70X5FD ($8,000)
, PRO-60X5FD ($4600)
Sony XBR-65HX950 LED LCD
As one of the only other local dimming LED LCDs, the HX950 series offers significantly better performance than edge-lit LED LCDs. It doesn't have nearly as many zones as the ELITE, so it doesn't quite offer that level of picture quality, but it puts out an excellent, bright, punchy image for a lot less money. Check out HD Guru's review of the 55-inch XBR-55HX950. Available in the 65-inch and 55-inch screen sizes.
Price: XBR-65HX950 ($5,000)
, XBR-55HX950 ($3,000)
Samsung PN64E8000 Plasma
Though it doesn't quite offer the picture quality of the VT50, that's a lot like saying a Nissan GT-R is slower than a Ferrari. The E8000 has speech recognition, facial recognition, gesture control, a fantastic Smart TV suite, and excellent picture quality.
Price: PN64E8000 ($2,900)
, PN60E8000 ($2,200)
, PN51E8000 ($1,200)
For those of you on a budget check out the 7000
series (51
, 60
and 64-inch
screen sizes starting at $998) which offers near identical performance but lacks the the built-in camera and face, speech and gesture recognition.
LG 84LM9600 Ultra HD 4K LED LCD
The Era of Ultra HD is upon us. With its 3,840 x 2,160 resolution, the 84LM9600 offers four times standard 1080p resolution. Right now there is no 4K standard, and there's basically no 4K content. However, there are a couple of advantages to the higher resolution now, one of the biggest being passive 3D at full vertical resolution.
Price: $16,999.99
(Note: the prices shown are valid at the time of this post and are subject to change)
Geoffrey Morrison writes for HD Guru and many other leading tech publications. Check out Geoff's first novel: Undersea.
Discussion