Valentine's Day 2010 Gift Guide
Techlicious editors independently review products. To help support our mission, we may earn affiliate commissions from links contained on this page.
Who says technology can't make for perfect Valentine's Day gifts? Here are some great gift options that will let you say "Happy Valentine's Day" in a way that's meaningful to you and your loved one.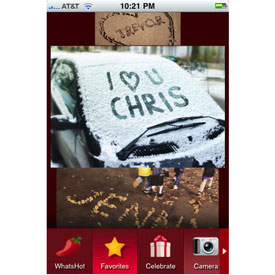 PixyMe Custom eCard Creator
Create a custom eCard or physical postcard with the PixyMe app for iPhone. Unlike other apps, the text you put in the picture looks like it was part of the original photo--written in sand, made out of leaves, drawn in snow. eCards are free, physical postcards are $1.99 for delivery in the U.S. and $2.99 internationally.
Street/retail: $1.99: Buy Now at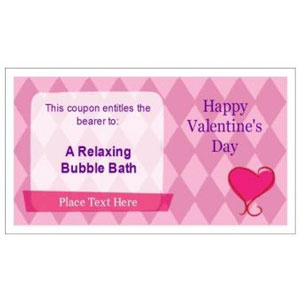 Personal Coupons
In every relationship there are going to be compromises and favors, whether that's picking the movie on date night or giving a massage. So give your partner a free pass with a personalized set of coupons. To get you started, Avery has some templates you can download for use with Microsoft Word. What goes on the coupons to make them special is up to you!
Download this template at Avery.com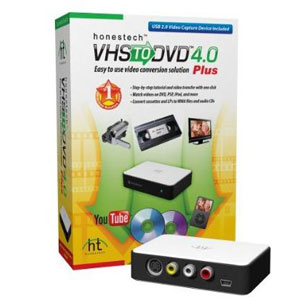 Honestech VHS to DVD 4.0 Plus
Naughty or nice, your Valentine will appreciate saving your videos from the trash bin with this tape to DVD converter. Simple hook your camcorder or VHS deck to the converter box and the box to your computer for one-click copies. If you want to be really nice, do all of the converting for them!
Street: $46, retail: $50: Buy Now at Amazon.com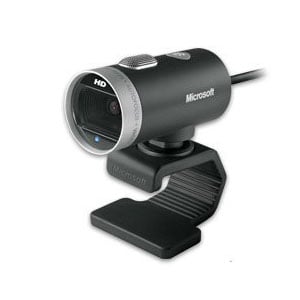 Microsoft LifeCam Cinema
Spending too much time away from home? Give your long-distance relationship a boost with this HD webcam. It works well in low light conditions, has auto focus and supports Skype's HD video chat for better full-screen viewing.
Street: $50, retail $80: Buy Now at Amazon.com
See more options in our Webcam Buyer's Guide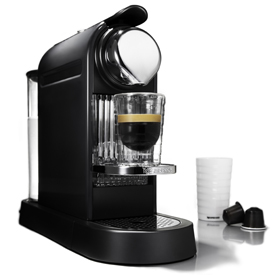 Nespresso CitiZ
Nothing says love like a steaming hot latte delivered to your bedside in the morning. The pod-based Nespresso CitiZ makes fantastic espresso in 30 seconds, with practically zero effort on your part . And the super-slim art deco design will fit into any kitchen space. We have a Nespresso machine at home and—trust us—it is positively addicting.
Street/retail: $280: Buy Now at Amazon.com
See more options in our Single-Serve Coffee and Espresso Makers Buyer's Guide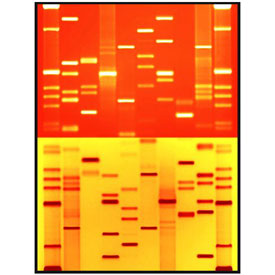 DNA 11 DNA Art Portraits
Talk about personal, this piece of art shows you and your loved one in your most basic form–your DNA. Or choose a three or four panel design for the whole family. Color schemes include orange/yellow (shown), blue, black/white, taupe/green, pink/white and red.
$650 for a SplitScreen for two people: Buy Now at DNA11.com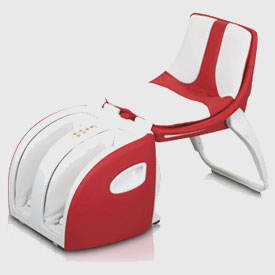 Inada CUBE Massage Chair
Pamper your loved-one with a massage chair that folds discreetly when not in used, the Inada CUBE. The chair provides a shiatsu-style massage to the feet, calves, hips and lower back, using dozens of individual air cells that are inflated and deflated in a choreographed sequence.
Street/retail: $799: Buy Now at RichardSolo.com
Read our: Review of the Inada CUBE Massage Chair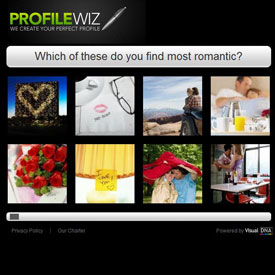 ProfileWiz
It can be tough getting started on your online dating profile. So give your single friends a little help with a gift certificate to ProfileWiz, an online automatic profile generator. Your friend picks pictures as answers to 22 questions, including gender and age, and he or she is presented with a 500-word profile that they can use for any dating service.
Price: $4.75: Buy Now at ProfileWiz.com
Discussion