Valentine's Day Gift Guide
Techlicious editors independently review products. To help support our mission, we may earn affiliate commissions from links contained on this page.
Who says technology can't make for perfect Valentine's Day gifts? Here are some great gift options that will let you say "Happy Valentine's Day" in a way that's meaningful to you and your loved one.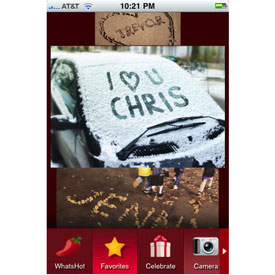 PixyMe Custom eCard Creator
Create a custom eCard or physical postcard with the PixyMe app for iPhone. Unlike other apps, the text you put in the picture looks like it was part of the original photo--written in sand, made out of leaves, drawn in snow. eCards are free, physical postcards are $1.99 for delivery in the U.S. and $2.99 internationally.
Pricel: $1.99 on iTunes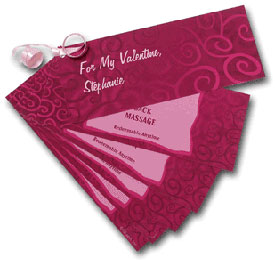 Personal Coupons
In every relationship there are going to be compromises and favors, whether that's picking the movie on date night or giving a massage. So give your partner a free pass with a personalized set of coupons. To get you started, American Greetings has three sets of coupons available in its Create & Print service—romantic, naughty and regular. Use the suggested wording or customize with your own. To print on your home printer, you must join americangreetings.com for $3.99 per month or $19.99 for the year.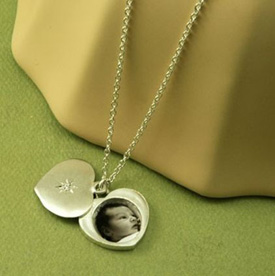 PlanetJill Photo Locket N51
This 3/4-inch brushed-silver and diamond-chip locket houses an embedded dime-size photo inside. Upload your digital photo, resize it to fit in the locket with the web-based tool and it's ready to be custom made. Order by February 9 at 3PM ET/noon PT to ensure deliver by Valentine's Day.
Price: $165 on PlanetJill.com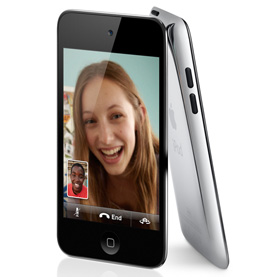 Apple iPod touch
Spending too much time away from home? Stay in touch via Skype video chat on the iPod touch. It rings like a regular phone for Skype video chat calls when connected to a Wi-Fi network. You can also have it engraved with a special Valentine's message.
Price: $229 (8GB), $299 (32GB), $399 (64GB) on Apple.com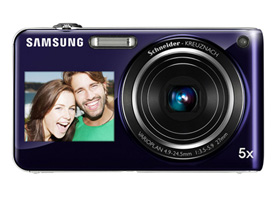 Samsung ST600
A 1.8-inch display on the front of the ST600 make it perfect for taking shots of the two of you. The 14.2MP camera also has a wide 5x optical zoom lens, a 3.5-inch touch display and HD 720p video recording. Available in black and purple.
Price: $199 on Amazon.com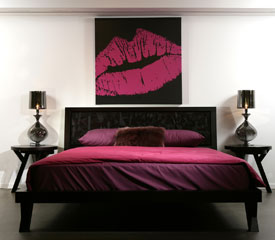 DNA 11 Kiss Portraits
Give him a kiss that will last forever with Kiss Portraits from DNA 11. Take a lip-print with the Kiss Portraits kit and DNA 11 will turn it into a high-quality canvas print. Order by February 9 to get the kit in time for Valentine's Day.
Price: 20-by-20-inch panel ($290), 40-by-40-inch panel ($390) at DNA11.com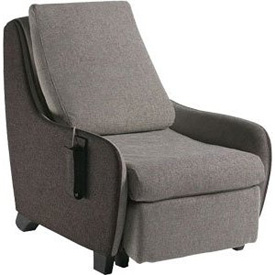 Panasonic EP-MS40 Massage Chair
Pamper your loved-one with a massage chair that masquerades as a stylish piece of furniture when not in use, the Panasonic Massage Sofa Chair. The chair provides Swedish, deep tissue kneading and Shiatsu massage massage to the feet, calves, hips and lower back, using a combination of massage heads and airbags.
Price: $1,999.99 on Amazon.com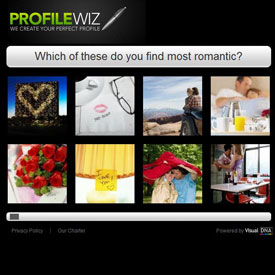 ProfileWiz
It can be tough getting started on your online dating profile. So give your single friends a little help with a gift certificate to ProfileWiz, an online automatic dating profile generator. Your friend picks answers to 22 demographic and lifestyle questions, and he or she is presented with a 500-word profile they can use for any dating service.
Price: $4.75 at ProfileWiz.com
Discussion
New Articles on Techlicious