11 Valentine's Day Gift Ideas
Techlicious editors independently review products. To help support our mission, we may earn affiliate commissions from links contained on this page.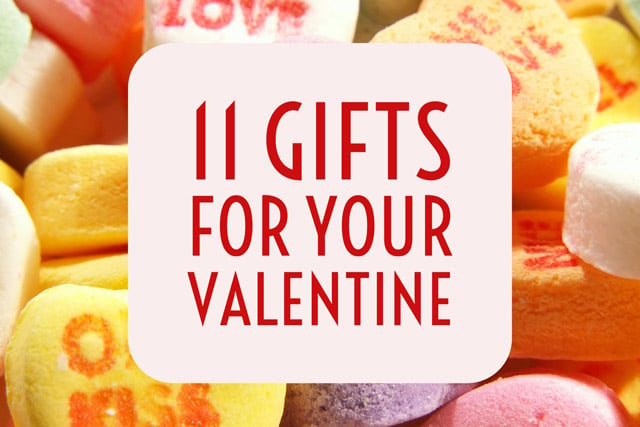 It's Valentine's Day. Again. Now put away those flowers, chocolates and pseudo-romantic accessories, and don't make a mess of this opportunity to show your devotion. Again.
This Valentine's Day, give your love interest something they'll really appreciate. Nothing says love like their favorite tech, so let's look at the best ways to gear up your valentine.
---

Phiaton Wireless Touch Interface Headphones
These handsome yet powerful Bluetooth headphones are elegantly designed with touch controls and contoured, full-size, plush ear cups. The control touchpad replaces the need for ugly, design-killing buttons on the headset, letting you take calls, control the volume and skip tracks with a swipe or a tap on the right ear panel. Double-tap to play or pause music or answer calls, swipe up or down for volume, and swipe forward or back to skip tunes. The audio is powerful without distortion and delivers a heavy bass response, hitting it hard in the low ranges — a solid performance for the price.
What makes these headphones a romantic choice is their inclusive, built-in ShareMe technology that remembers up to two previously paired devices. You can simultaneously stream the same audio source to two pairs of these headsets. The headphones come with an included inline audio cable in case your valentine loves them so much that the battery, which runs for about 20 hours on a three-hour charge, runs out of juice.
Price: $172.99 at Amazon
---


OXO On Barista Brain 9-cup Coffeemaker
This two-part auto-brew system from OXO allows you to precisely craft a perfect single serving of coffee or brew larger batches up to nine cups. Though it has a bigger footprint than the average drip coffee maker, it still computes with an attractive, sleek design that fits under most cabinets. On one side, you'll find a flat-bottomed brew basket and thermal, vacuum-sealed carafe. On the other side sits a glass water heater that heats water to the perfect temperature for coffee (between 197.6 and 204.8 degrees Fahrenheit).
Once you've checked the status and freshness indicator on the backlit LED screen, select the number of cups you're yearning for. The dial lets you preprogram an auto-start time, perfect for early-morning brewing. The water is heated and pumped through a removable silicone internal mixing tube that empties into the bottom of the thermal carafe for better mixing. All the while, the intelligent microprocessor monitors the time and temperature, promising the perfect cup of coffee kept hot until you're ready to drink it — just right for your valentine.
Price: $199.95 at Amazon
---
BROUGHT TO YOU BY ROKU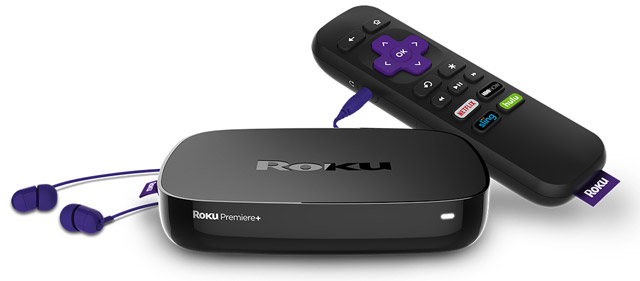 Roku Premiere+
Do you and your Valentine enjoy binging on shows together? With Roku's 3,500 channels of content, it's easier than ever to find a show or movie you'll both enjoy. Roku's universal search helps you find what you want to watch, across each of the channels you subscribe to - Amazon, HBO, Netflix, Vudu, etc. - providing you both the free and paid options. You can even add shows to your Watchlist and Roku will let you know when it becomes available on new channels or for a lower cost.
If you have a 4K TV, the Roku Premiere+ delivers the best picture quality, supporting both vibrant HDR color and stunning 4K (as well as HD) streaming.
What makes the Premiere+ especially good for couples is its private listening mode. Simply plug a pair of headphones into the remote and your partner can enjoy a show while you're reading a book or napping.
Price: $94.99 on Amazon
---


Panasonic Body and Beard Trimmer
This dual-function, rechargeable face and body hair trimmer is sleek and ergonomic. The Panasonic ER-GB80-S trimmer comes with three different comb attachments and can clip using over 35 precision settings. The razor-sharp, durable blades inside the trimmer's washable, rubberized plastic body are angled at 45 degrees and forged from hypoallergenic stainless steel. These blades will baby even the most sensitive skin and can cut any type or texture of hair.
A quick-adjust dial helps you control the length of your trims from 0.5 to 20 millimeters. To wash up, simply remove the comb and rinse it along with the trimmer under the tap, using the included cleaning brush to remove any untoward hairs.
One hour of charge time from the Ni-MH battery lasts 50 minutes, and universal voltage means you can plug it in and charge it up anywhere you may be. Whether he wants to cut, sculpt, trim or detail, this sleek, light device covers all his needs. You can be sure no manscape will go unkempt.
Price: $94.99 at Amazon
---


Philips Hue White and Color Ambiance Lighting Starter Kit
Let your valentine truly be the king or queen of the castle with this updated connected lighting kit from Philips. This smart system allows you to wirelessly control your home lighting with a smartphone, smart switch or Philips Hue motion sensor, as well as Amazon Alexa, Apple HomeKit and Google Home.
Now on its third generation, the Hue White and Color starter kit comes with a digital bridge that connects to a wireless router and three Hue White and Color Ambiance bulbs. The A19 bulbs screw into any standard light fixture and sync with the Philips Hue app to create up to 16 million different colors. Create your own effects with personalized "recipes" and scene setting you can save and call up any time. The home automation features allow you to schedule when your lights go on and off, and a plethora of third-party apps let you enjoy effects such as altering the brightness of your bulbs (Huemote) or syncing your lights to music (Hue Disco).
Price: $199.99 at Amazon
---


Ringly Smart Ring
Forget those clunky rubber bracelets and oversized watches. The future of wearables is the Ringly, a Bluetooth-enabled notification ring that connects to a smartphone to provide subtle mobile notifications using vibrations and light.
The best part of these rings is that you'd never know they were anything more than a stylish piece of jewelry. The rings come in five colors, including Lapis, Rainbow Moonstone and Black Onyx. The LED on one side of the ring emits five different colors, which you can set up to show texts, social media alerts, calls, emails and appointments. Choose from four different vibration patterns to further customize notifications. Ringly works with third-party apps like Uber and Tinder.
Battery life ranges from 24 to 48 hours on a single charge, depending on your usage. The Ringly comes with a clever charging battery box you can throw in your bag just in case.
Price: From $195 at Amazon
---


Fujifilm Red Mini 70 Instant Film Camera
The young at heart will love this fun instant camera from Fujifilm. The Instax Mini 70, available in red for your sweetheart, comes equipped with a 60mm f/12/7 lens. It weighs just 9.9 ounces without film and runs on two batteries (included). Snap the 10-exposure film pack into the compartment, power it on and decide how you'd like to click. Choices include selfie, focus and self-timer modes that can be set from two to 10 seconds. The focus mode lets you choose landscape or macro, force the flash, or use a brightening feature with high-key shooting.
Though there's no big LCD for previewing your shot before you shoot, the framing of the fixed optical viewfinder is accurate and the shutter button can be reached easily no matter the angle you're shooting at. Once you've snapped the picture, gratification is instant. The Mini shoots out a 1.8-inch by 2.4-inch photo you can actually hold in your hand — or share with the one you love.
Price: $119 at Amazon
---


Fizzics Waytap Beer Dispenser
If your valentine loves beer, this gadget is a game changer. This portable home device creates draft-worthy beer from any canned or bottled brew. Simply place your favorite beer inside the system and pull the tap forward. The beer will digitally pour under pressure at a controlled rate to maintain its carbonation. When your glass is full, push the handle back, and the machine applies sound waves (not gas or added flavorings) to convert that carbonation into a uniformed, frothy foam. Not only do you get a great-looking head that could have come straight from your favorite pub, but the process tones down any bitter flavors.
The Waytap is a snap to set up. Twist the handle and throw in four AA batteries. At just three pounds, you can take this party with you. It comes in black or white and is compatible with 12-ounce bottles and 12- to 25-ounce cans.
Price: $119.99 at Amazon
---


Knomo Elektronista Leather Clutch
This leather clutch bag is sophisticated and urbane. It comes in a variety of colors in both leather and velvet with grosgrain lining. This design collaboration between Knomo and Danish blogger Christiane Vejlo comes with an integrated battery charger and USB cable as well as a formidable number of pockets for all your electronics.
An outer pocket lets you quickly store whatever you might need to grab quickly. We promise this bag will hold more than your lipstick. The inside is lined with slots to help you hold necessities like cash, credit cards and IDs or mobile phones and tablets.
Price:$299 at Amazon
---


Breville The Smart 4-Slice Waffle Maker
This is a gift that keeps on giving — giving waffles, that is. The four-plate, cast aluminum cooking plates are coated with PFOA-free nonstick coating for an easy dismount, and the wide wrap-around lip catches and cooks the messy overflow to keep clean-up simple. What makes this waffle maker "smart" are the controls that automatically calculate cooking time depending on your preferences, making sure each waffle is cooked exactly the way you like it. Selections include Belgian, classic, chocolate or buttermilk and light or dark toasting.
The rectangular, front-facing LED screen changes colors to communicate these options. If you're not watching the device while it cooks, audible beeps will cue you on each waffle's metamorphosis.
Price: $299.95 at Amazon
---


Google Pixel Smartphone
The Pixel, Google's newest addition to the smartphone landscape, marries form, function and value. It's light, slim and pretty — and smart. The Pixel runs on the Android Nougat 7.0 operating system and is the first phone to integrate Google's clever and natural voice search service, Google Assistant. Users get access to robust voice and video messaging services Allo and Duo, which allows you to video message with iOS users. The camera on this phone is quick and offers excellent focus and detail, vibrant colors and a subtle yet powerful flash. Add luxe features like a fingerprint reader, Night Light setting to reduce eyestrain and a lightning-quick Snapdragon 821 processor, and this phone is sure to please that special someone.
Your valentine will also get access to Google's Project Fi, a cheap service alternative ($20 a month for unlimited talk and text, then pay by the gigabyte for data, or $70 for voice, text and 5GB of data) that works in the United States and 15 European countries.
Price: From $730.79 at Amazon
---
[Image credits: conversation hearts via BigStockPhoto, Google, Breville, Knomo, Fizzics, Fijifilm, Ringly, Philips, Panasonic, OXO, Phaiton]
Discussion