We may earn commissions when you buy from links on our site. Why you can trust us.

Hands-On With the OtterBox Resurgence Series Case for iPhone 6
OtterBox Resurgence Series Case for iPhone 6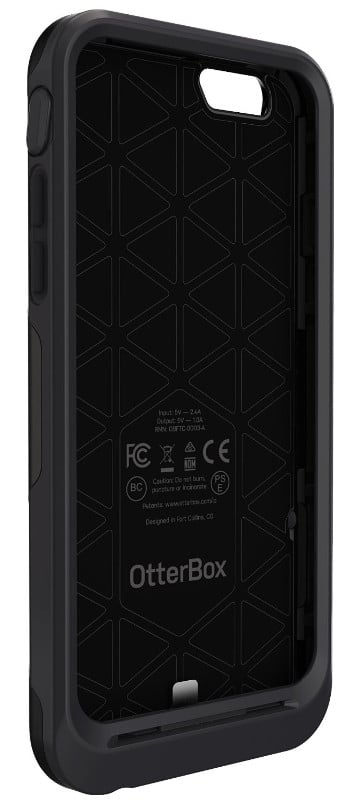 By Tara Settembre, TaraMetBlog.com
Without an external battery case for your iPhone 6, you could find yourself periodically dropping everything to charge your phone. And while the iPhone 6 boasts the strongest Apple battery yet, it's the rare user who can make it through a full day of activity without draining the battery.
I tried out several external battery power cases for the iPhone 6 and found the OtterBox Resurgence Power Case case to offer the best protection and the lightest case.
Known for its durable cases, Otterbox offers two times the battery life with its trusted protection in the Resurgence Power Case for iPhone 6 ($99.95 on Amazon). The Resurgence provides 2,600mAh of battery power, enough to provide a full additional charge for the iPhone 6.
"Too often we see people tethered to a wall because of a low battery or trying to navigate a broken smartphone screen after a hard drop," says OtterBox President and CEO Pete Lindgren. "Resurgence provides two times the battery life and military-grade drop protection, the perfect solution to let you, not your phone, dictate when it's time to disconnect."
Because its specially formulated polycarbonate case is designed to improve impact resistance and absorb energy from drops and bumps, I was expecting something clunky. Instead, the Resurgence is streamlined and compact, with a pleasing rounded design. It is also the lightest of all the external power cases I tested. Status LED lights indicate battery charge levels in 25-percent increments in a cool disc design on the back of the case.
The Resurgence includes a headphone jack extender in the box, although no headphone extender is necessary when using Apple EarPods. The case is available in four colors: Black, Glacier, Cardinal Red and Mint Ice.
Pros: With the lightweight, protective Resurgence, you'll never need to worry about dead batteries or a broken phone. It proved to be the most durable case, as evidenced by the number of people whose phones survived a drop from the roof (although I dared not test this myself!).
Cons: This case is difficult to snap on.The micro-USB charging slot isn't easily accessible, since you have to open a slot to reveal the outlet; however, it's made that way for your phone's protection and represents only a minor annoyance.
[Image via OtterBox]
---
Discussion