iPhone 4: Who Should Get One (and Who Shouldn't)
Techlicious editors independently review products. To help support our mission, we may earn affiliate commissions from links contained on this page.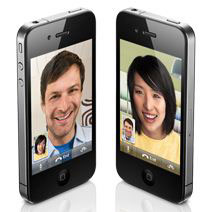 You've heard all the hoopla about Apple's latest wonder phone – video chatting with Apple's FaceTime application, a screen resolution boost to 960 x 640 pixels that makes even the smallest type crisp and legible, a 5 MP camera and a high-definition video recorder that capture much sharper images than the 3.2 MP/VGA imager on the 3G S. It all sounds trés cool, but you have a cold, calculated purchase decision to make.
And now with a plethora of cheaper choices such as Sprint's EVO 4G, and the upcoming Motorola Droid X from Verizon and Galaxy S from Samsung (carrier to be announced), iPhone is no longer the only bleeding-edge smartphone in town.
So, who should upgrade to an iPhone and why?
Current iPhone 3G S Owners: No
Stay with what you've got. First, Apple's new iOS 4 operating systems loads and operates perfectly on the 3G S, so you get the same multi-tasking and app folder creation options as on the iPhone 4. FaceTime video chatting is wicked cool, but you need to know someone else with an iPhone 4 to use it, and then only if you both have access to a Wi-Fi connection. But iPhone 4's biggest comparative drawback to the 3G S is memory, especially if your current 3G S is filled to the brim. Both the 32 GB 3G S and iPhone 4 supply 29 GB of user memory (29.3 GB and 29.1 GB respectively). But for some reason the iPhone 4 assigns that memory differently. I had 4,750 music tracks and 2,250 photos on my 3G S with 1.4 GB left to spare; I had to trim these down to 4,550 tracks and just 400 photos, with just 830 MB left over. Considering we were hoping iPhone 4 would be available in a 64 GB version, this is doubly disappointing.
Current AT&T Customers without an iPhone: Yes
True, the 3G S is now discounted heavily, but its antenna is not nearly as effective at pulling in and maintaining signal strength for both voice and data. iPhone 4's metal perimeter provides a stronger antenna and keeps connections connected more reliably than the 3G S. Plus, iPhone 4 has the same 1 GHz processor chip as the iPad, which means faster email and Web page loads – in fact, everything runs faster on the iPhone 4 than the 3G S. You also get about a third longer battery life, which means enough juice to get through the day and your commute home. If you can afford it, make the full jump to the iPhone 4.
Current Verizon, Sprint or T-Mobile Customers: No
Android-powered Droid X (Verizon), EVO (Sprint) and the HTC Incredible (T-Mobile) all are credible – and cheaper – iPhone doppelgangers for their respective carriers. Verizon's network is far more reliable than AT&T, and Sprint's 4G network is growing quickly. And T-Mobile is furiously building out its 3G network. These phones all offer most of iPhone 4's features (multitasking, high-resolution camera with flash, 1 GHz processor), and all offer larger screens and potentially more memory (up to 48 GB vs. iPhone 4's 32 GB) by adding a microSD memory card. And both the Droid X and the EVO offer mobile hotspot capabilities, which supply multiple simultaneous Web connections to other portable devices (such as laptop or iPad). If you're a power user, AT&T only offers capped data plans, while the other three still offer unlimited data plans.

Discussion