4moms Tub Spout Cover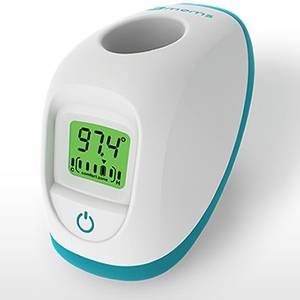 Tub temperature can be puzzling — what's apparently just right to the adult touch can be painful to sensitive little ones. The 4moms tub spout cover takes away the guesswork, displaying the water temperature digitally in big, color-coded numbers. It'll clearly show when the water is a safe, comfortable temperature for little ones.
As a bonus, the spout cover protects kids from painfully boo-boos that happen when they bonk into the faucet. The mildew-resistant, easy-to-clean cover fits most faucets and installs quickly and simply.
Like this product? Want it as a gift?
Let your friends know:
Own it? Questions? Let us know!