Altec Lansing Octiv Mini "Executive Edition" M112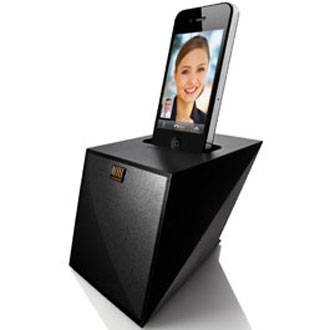 This is the perfect solution for a desk, night table or anywhere you'll enjoy a small, sweet-sounding speaker. There are no controls at all – the speaker turns on when you dock your device, and you drive using the player screen. And as a bonus, the dock has an attractive design, with beveled edges and sleek sloped sides.

Like this product? Want it as a gift?
Let your friends know:
Own it? Questions? Let us know!