Barbie Digital Makeover Mirror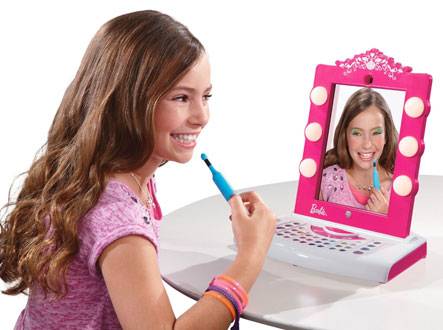 What's better than letting your tween try on make-up, without having to scour it off her when she's done? The Barbie Digital Makeover Mirror uses your iPad or iPad Mini as the mirror of the hot pink vanity frame, then pairs with an app to apply make-up.
Of course, this is a virtual makeover, so kids can apply layer after layer of colorful, glittery eyeshadow, blush and lipstick, while facial recognition keeps her directly in the picture as she's working on her face. Once done, she can snap a photo to save or share, and create a digital scrapbook of her favorite looks. No make-up remover needed.
Like this product? Want it as a gift?
Let your friends know:
Own it? Questions? Let us know!