Belkin WeMo Outlet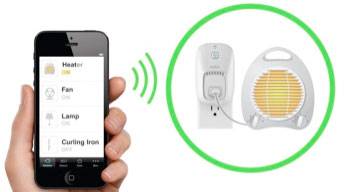 Smart tech can also control a variety of home appliances. With the Belkin WeMo Outlet, you can control what's on and off at any time. Using the WeMo app, you can turn lights or appliances on and off as well as schedule them to turn them on or off at specific times.
The end result? A home that's always lit up and powered on when you pull into the driveway.
Like this product? Want it as a gift?
Let your friends know:
Own it? Questions? Let us know!