Best Android Phone Under $50 (Verizon)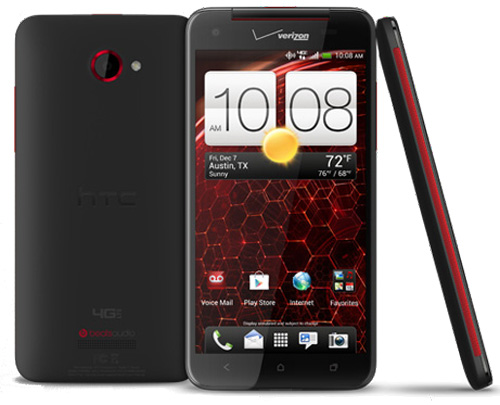 The HTC Droid DNA wins our award for Best Budget Android Smartphone from Verizon with a design that's attractive and comfortable, fast performance and great camera.
The DNA's durable metal body has curved edges and a grippy, rubberized polycarbonate plastic back that makes it comfortable to hold and hard to drop. Despite the 5-inch display, the phone doesn't feel too big in the hand. (One-handed operation will be difficult for people with small hands.)
Still, that screen is gorgeous: full 1080p HD resolution, 440ppi pixel density, rich colors and wide viewing angles. The 16GB of internal storage is enough for most apps, but unfortunately that's all you get for photos, music and videos as well.
More than most phone makers, HTC pays close attention to audio quality. With Beats Audio on board, you'll get really great sound quality through headphones and better-than-average quality from the speaker in back.
Another area where HTC usually delivers a stellar experience is its cameras, and the Droid DNA is no exception. The 8-megapixel camera on the back captures colorful outdoor images and does really well indoors and in mixed or low light. The 2.1-megapixel front-facing camera also deserves some attention, thanks to the wide-angle lens. It can capture more people in the shot or more of the background, giving more context to your selfies.
If you want the best at this price, the HTC Droid DNA is it.
Like this product? Want it as a gift?
Let your friends know:
Like this product? Want it as a gift?
Let your friends know:
Own it? Questions? Let us know!