Best Car Safety Product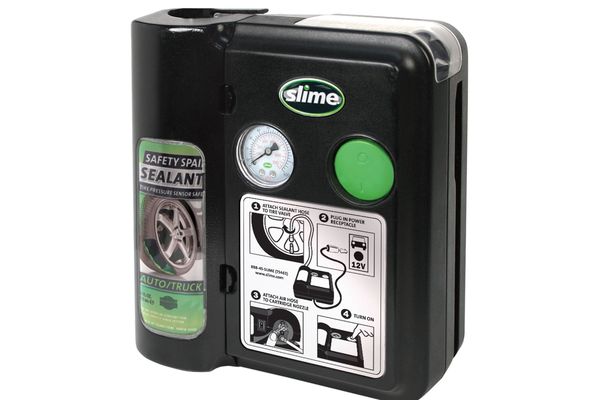 Changing a flat tire is messy, difficult and can be downright dangerous. With just the push of a button, the Slime Safety Spair injects a special sealant into your tire, plugging punctures up to a quarter inch, and quickly re-inflates the tire with its built-in compressor. All in 7 minutes…er…flat.
There's also a safety light for night use.
This is one safety item everyone should buy - makes a great gift for your spouse and kids, too!
Like this product? Want it as a gift?
Let your friends know:
Own it? Questions? Let us know!