Best Foil Shaver Under $100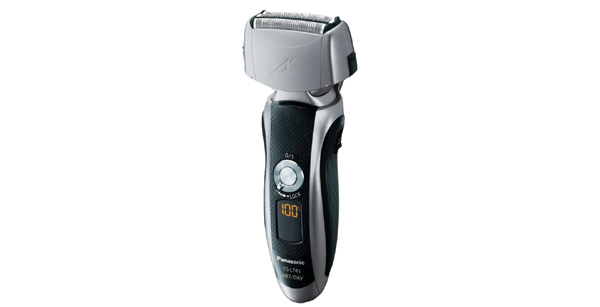 Get a clean shave without cleaning out your wallet. The Panasonic ES-LT41-K electric shaver does smooth work for the man on a budget. Top-of-the-line electric shavers for men commonly cost upwards of $200, even as much as $500, yet compromising on price doesn't have to mean courting disappointment.
When choosing an electric shaver, the first choice you'll need to make is between two very different kinds of electric shavers: foil and rotary. Foil shavers have blades that sit beneath a curved metal cover with a pattern of holes (the foil) to capture hairs for cutting. Rotary shavers have blades that sit beneath round, hole-covered heads that spin to capture and cut hairs. In our experience, foil shavers are more effective at clearing a thick beard than comparably-priced rotary shavers.
One of Panasonic's three-blade Arc3 models is an inexpensive foil shaver, and boasts features found on many higher-priced shavers, including:
A powerful but quiet 13,000-CPM (cycles per minute) linear motor drive.
A well-designed shaving head that pivots, following the contours of the face and neck, and a "slit" foil structure that is designed to better capture long hairs.
An LCD readout that shows remaining battery life and other information - and it can get a full charge in under an hour!
A sonic vibration mode that helps clean the shaver by shaking loose cut hairs.
Boasts a lightweight and comfortable ergonomic design with wet/dry shaving capabilities; usable with shaving foam or gel.
Nevertheless, we also noted that the pivoting head moves vertically and at up-down angles to the right or the left, but it won't swing back and forth from the front of the razor to the rear. As a result, the shaver simply cannot exactly follow the contours of the face, chin and neck, so you will have to make multiple passes over these areas to get an adequately close shave there.
Like this product? Want it as a gift?
Let your friends know:
Like this product? Want it as a gift?
Let your friends know:
Own it? Questions? Let us know!