Best Headphones. Period.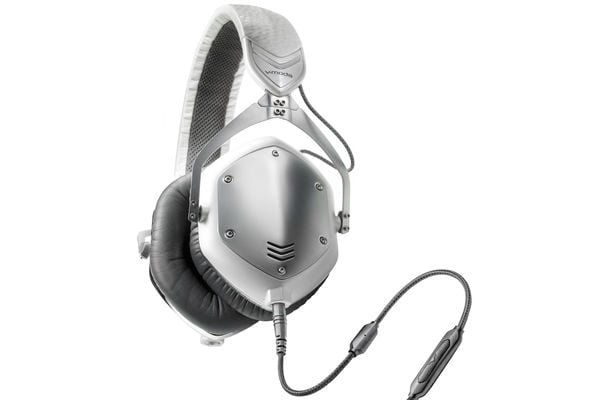 The V-MODA Crossfade M-100 is a great pair of over-ear headphones and they're easily worth the admittedly high price.
You'll experience balanced and well-rounded audio across the gamut of musical genres; no Hip-Hop, bass-heavy preference here. And it does all this while sporting a seriously attractive design.
Professional reviewers love them. Actual owners love them. If you seriously love music, this is the pair to get.
Controls: In-line one button, mic; compatible with all phones. Optional in-line three button, mic; compatible with iPhone
Wired: Detachable cord with optional boom mic and sharing cable available
Loudness: 103 dB
Like this product? Want it as a gift?
Let your friends know:
Own it? Questions? Let us know!