Best Kitchen Stand for Tablets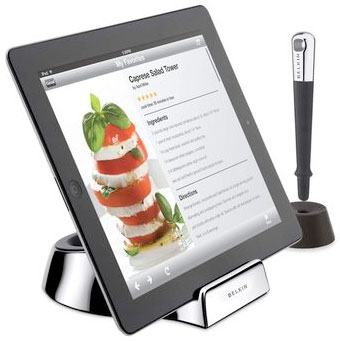 If you have counter space to spare, the sturdy Belkin Kitchen Stand lets you easily prop your tablet at two different viewing angles (even if your tablet is in a case). And if you're worried about getting greasy kitchen smudges on your screen (which you should be), it also comes with a stylus for using your touchscreen without any mess.
Like this product? Want it as a gift?
Let your friends know:
Own it? Questions? Let us know!