Best Noise-Cancelling Headphones Under $100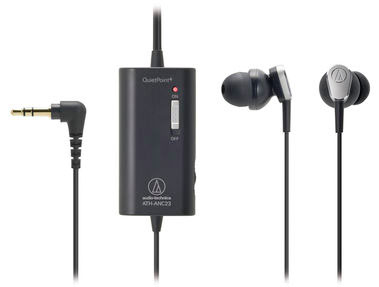 Audio-Technica proves that you don't need to pay a lot of money to get decent-sounding headphones in this category. Suited for medium background noise, these is great for people who want everyday headphones.
Controls: Noise cancelling on/off, volume
Noise cancelling: Active, up to 20 dB. Passive isolation when battery dies.
Eartips: One foam set, two standard round silicon
Loudness: 105 dB
Like this product? Want it as a gift?
Let your friends know:
Own it? Questions? Let us know!