BlueRigger High Speed Micro HDMI to HDMI Cable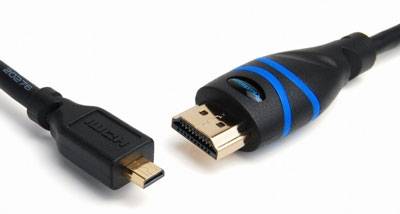 Whether you're sharing photos from a recent trip or traveling down memory lane, it's hard to do your pictures justice on your smartphone or camera's small screen. So why not take advantage of the big screen you already have—your TV?
If you purchased a high-end Android phone within the last two years, like the Samsung Galaxy S 4, HTC One Max or LG 2, your phone may have a micro HDMI out port. In that case, viewing your pictures and videos on your TV is a simple matter of connecting your phone to your TV with a micro-HDMI-to-HDMI cable. For a basic cable, we like the one from BlueRigger. Check with your phone manufacturer to see if your smartphone supports micro HDMI.
Like this product? Want it as a gift?
Let your friends know:
Own it? Questions? Let us know!