Braven 570 Bluetooth Speaker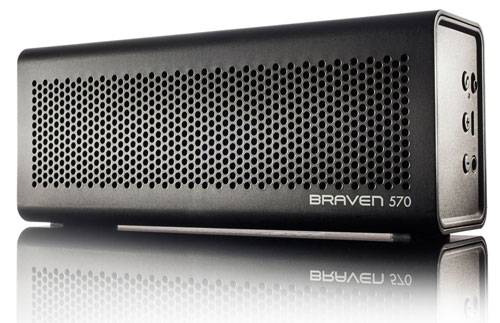 Braven makes an entire line of great Bluetooth speakers, but the Braven 570 is the best (and best priced) choice for those who want to listen headphones-free from any Bluetooth-enabled device. With dual HD drivers and 6-watt speaker output, it's got enough sounds to fill any bedroom.
In addition to wirelessly streaming music from an iOS or Android smartphone, the speaker's battery will charge for up to 10 hours of playback. The built-in mic is useful for group calls, as well.
The Braven 570 comes in black, white, red, purple and silver.
Like this product? Want it as a gift?
Let your friends know:
Own it? Questions? Let us know!