CableKeep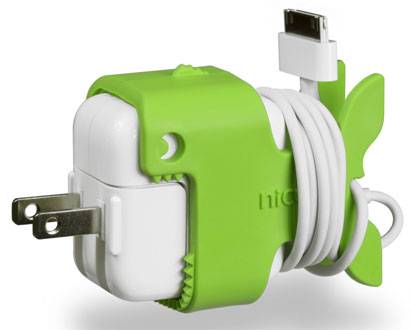 If your kids have their own iPod touch, iPhone, or iPad, they'll need something to keep their charging cables organized and untangled. But kids aren't interested in the boring twist-ties that that Mom and Dad use — so instead, get your kids one of these colorful, fish-shaped cable organizers from Nice.
These organizers hold a power adapter and a neatly-wound charging cable. Best of all, they never have to come off, so they'll always be there when kids need them. Kids will love them because of their bright colors, and parents will love them because they'll never have to untangle another nest of charging cables.
Like this product? Want it as a gift?
Let your friends know:
Own it? Questions? Let us know!