Cuisinart SM-55 Stand Mixer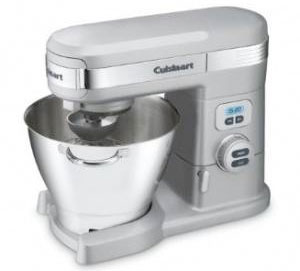 If you like to bake, the stand mixer is an appliance no household should be without. It's the go-to appliance for bread-making, cookie baking, egg white beating—the list goes on and on. The Cuisinart SM-55 Stand Mixer is a great choice with its ability to power through any task and provide easy access for adding ingredients.
Like this product? Want it as a gift?
Let your friends know:
Own it? Questions? Let us know!