Disney Infinity (Wii U)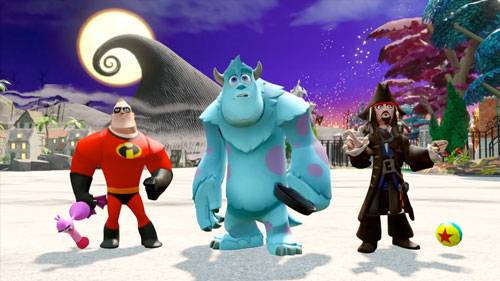 The success of Skylanders all but insured many similar titles, but Disney Infinity takes the action-figure-jumps-into-videogame idea to a whole new level. Not only do the Disney characters battle the bad guys, but each one has its own themed-world to explore and interact with puzzles, quests and rewards. Woody from Toy Story has a western themed town, Jack Sparrow has a pirate ship and Mr. Incredible can explore a modern metropolis. Of course, the big draw of this game is that these characters from different films can work together.
The starter pack comes with the game, three figures, the base to place them on and a power disc that gives a figure extra power. Additional packs can be purchased to bring more characters and power discs into the world. The game supports up to four players and can be played with others in the room or through the Nintendo network.
Rating: E
Like this product? Want it as a gift?
Let your friends know:
Own it? Questions? Let us know!