Euro Cuisine Automatic Yogurt Maker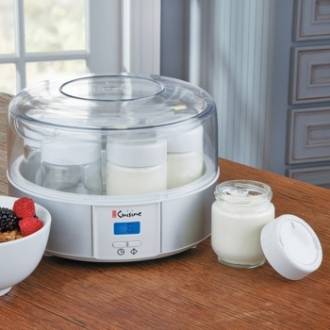 Yogurt is high in protein, calcium and nutrients, making it a great addition to the breakfast table. But you don't have to stock up at the store to have yogurt every day; the Euro Cuisine Automatic Yogurt Maker lets you easily make your own at home.
Prepare your yogurt the day before, with the precise sweetness and flavor you want. Chill the single-serve containers overnight and in the morning, you'll have perfect, creamy yogurt. Priced under $50, this yogurt maker pays for itself in just a few months.
Like this product? Want it as a gift?
Let your friends know:
Own it? Questions? Let us know!