FIFA 2014 (PS3 & PS4)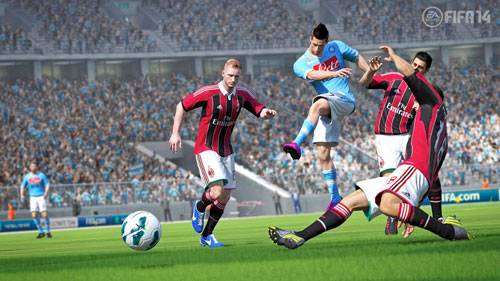 Each year, EA Sports add new advancements to FIFA, and 2014 is no different. The ball physics and player artificial intelligence have been tuned up to change the feel of shooting, dribbling and passing for heightened realism. A new feature call Pure Shot gives players the ability to tweak angle and approach on the ball, and you can now add force and spin to determine trajectory for rising or bending kicks.
Also for 2014, gamers can create a legendary dream line up via the Ultimate Team feature and pack the roster with powerhouses like Messi and Ronaldo. And of course, FIFA has licenses for national, league and club teams throughout Europe and South America.
FIFA is available on both PS3 and PS4, plus every other game platform imaginable.
Rating: E
Like this product? Want it as a gift?
Let your friends know:
Own it? Questions? Let us know!