Fisher-Price iXL Learning System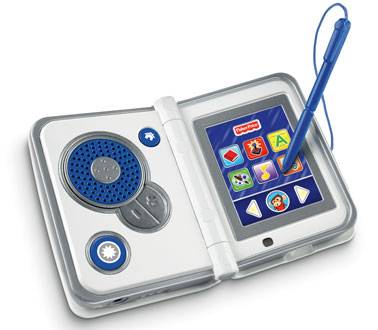 The iXL is like an eReader for young kids–with both a read-to-me mode and one where your child can press and hear the words. The device also serves as a game player, music player, art studio, note book and photo album. Each activity comes with preloaded content, and you can load your own pictures and music directly onto the iXL or an SD card. Additional titles feature characters such as Ni-Hao Kai Lan, Disney Princesses, Handy Manny, Batman, Toy Story and Scooby-Doo.
Like this product? Want it as a gift?
Let your friends know:
Own it? Questions? Let us know!