Forza Motorsport 5 (Xbox One)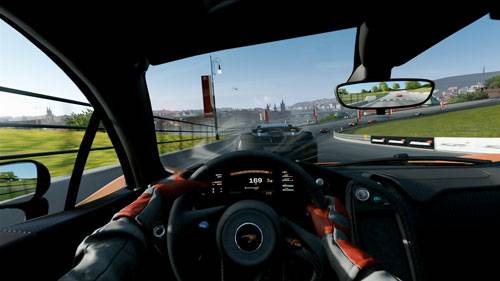 Yes, there are hundreds of meticulously detailed cars, replicated down to their aerodynamics and the purr of their engines, running on 14 lovingly rendered courses. And of course there are endless customization options for the enthusiast who likes to tune and tinker. Further, Forza Motorsport 5 includes content from hit show "Top Gear" that adds racing history and color to the proceedings.
But the big surprise with this game is not that it's a visually stunning, car-and-driving fetishist's paradise. What will delight many gamers is that the Xbox One exclusive will be fun for players indifferent to the genre.
The new controller for Xbox One provides responsive feedback that gives a real feeling of rubber and road. A feature called "Drivatar" digitally recreates your driving style to populate other player's games. Racing against your friends' Drivatars, you'll see things previously impossible to create with computerized AI: lots of human errors.
Rating: E
Like this product? Want it as a gift?
Let your friends know:
Like this product? Want it as a gift?
Let your friends know:
Own it? Questions? Let us know!